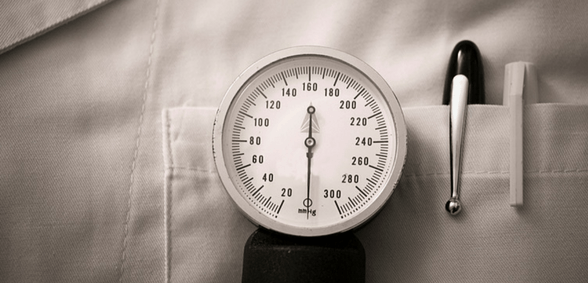 General practice is increasingly reliant on alternative models of care to deal effectively with workload pressures. One such initiative that's been put to good use is Livewell Southwest's Acute GP Service. Dr Ben Jameson, clinical director of the service, explains how it works and why it's led to 'providing the right care, in the right setting'.
Primary care is under huge pressure through increasing workload, expectations and recruitment challenges. The primary care workforce is changing, with many alternative solutions being developed that involve a range of professionals who can provide acute assessment.
The forefront of developing integrated care models
At Livewell Southwest our Acute GP Service (AGPS) is able to work with community practitioners when they are faced with difficult decisions about investigating and managing acute medical problems. We can navigate the community options for management and offer accountable advice.
As a leading provider of community health and adult social care services, we are at the forefront of developing integrated care models that support people to be independent and well. We focus on delivering care closer to home within our local communities in Plymouth, South Hams and West Devon, including a range of alternatives to hospital admission that support the wider urgent care system and are vital to the sustainability of local services.
Integration of health and social care services is key to improving service delivery in urgent care. Within the AGPS we achieve this by actively supporting and managing the interface between the community and our local acute hospital. We base ourselves at both the acute hospital and within our community assessment hub, supporting practitioners seeking urgent medical assessment through a clinical conversation at the point of referral.
The AGPS works alongside acute physicians in the ambulatory care unit and this clinical capacity and professional relationship is an important element that maintains clinical relevance.
The acute care and assessment element of the AGPS is an important and visible way in which community services support the urgent care system – but is only part of our offer. Livewell Southwest has developed a range of alternatives to hospital admission which are integrated services including both health and social care professionals within their teams; these include an Acute Care at Home service and a community crisis response team.
Relationships are critical to success. Our urgent care teams maintain a daily presence in the acute hospital in order to build strong and trusted working relationships, delivering operational support to manage discharges and the proper utilisation of community resources.
Providing the right care, in the right setting, delivered by the right person may sound simple, but requires a dynamic and sophisticated approach to navigate correctly. Use of a shared clinical record from the hospital ambulatory care unit, to the community assessment hub, district nurses and many GP surgeries facilitates this.
Consistent rise in referral activity
In common with the entire urgent care system, we have seen a consistent rise in activity within the Acute GP Service. Our busiest service day was on 9 January 2017, with 59 telephone referrals for acute medical assessment; we were able to provide alternatives to admission for 29 people.
This is consistent with our overall service experience, with 46% of referrals avoiding admission. We achieve this through close collaboration with community services, with a focus on frailty, acute care at home and community crisis response. We also have a responsive and flexible approach to accessing secondary care resources such as specialist opinion and investigations.
The Sustainability and Transformation Plans aim to work across health and social care to build efficiencies and improve care delivery. Key to this will be integration across community services between primary and secondary care and between health and social care. Organisational design is important to facilitate service delivery and active management of the interface with a flexible and clinically-focused approach is essential.
Don't forget to follow us on Twitter, or connect with us on LinkedIn!