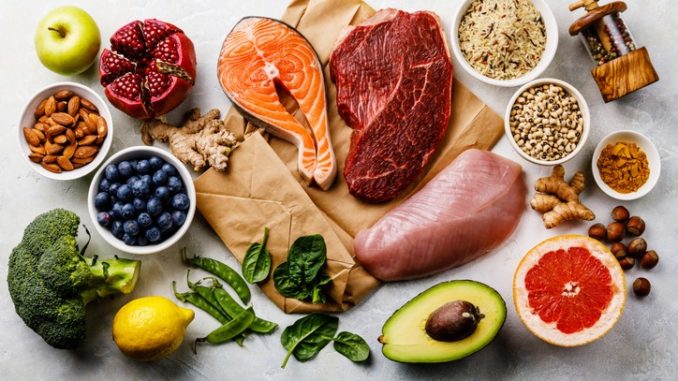 Many health professionals and organisations recommend a diet low in saturated fat, arguing this will lower risks of cardiovascular diseases, diabetes, or death – the predominant medical opinion is that saturated fat and cardiovascular disease are closely related. Updated guidance has been released by SACN which reinforces saturated fat's bad reputation
The government's Scientific Advisory Committee on Nutrition (SACN) has issued updated guidance recommending that a saturated fat intake should be no higher than 10% of dietary energy intake.
SACN analysed evidence on the topic published since the last guidance in 1994 before making the recommendation for those aged 5 and over. It reported 'significant relationships between intake of saturated fats and cardiovascular disease (CVD) and coronary heart disease (CHD) events, but not CVD and CHD mortality.' However, it noted that non-fatal CVD and CHD events still have a serious impact on a person's health and quality of life.
The report goes on to urge government to support efforts to lower saturated fat in people's diets.
Experts have commented on the findings via the Science Media Centre. Professor Susan Jebb, professor of diet and population health at the University of Oxford, called the report 'authoritative'.
"The outstanding challenge is how do we help people to make this change?  And since people purchase and eat foods, rather than nutrients, which foods should they eat less of?" she said. "This is where the report is likely to be criticised because it has not considered the effects of specific types of saturated fatty acids; but this was not part of the scope of the report – which is already a huge piece of work.
 

"The fact is – if we are to succeed in reducing saturated fat intakes from current levels [of] around 13.5% to 10% – it is going to be extremely hard to do so without reducing saturated fat from dairy or meat."
Impartial and objective
Professor Naveed Sattar, professor of metabolic medicine at the University of Glasgow, noted that, "The saturated fat question continues to be debated, and so it is nice to see an updated impartial and objective look at the best available evidence, including from randomised trials.
"That the evidence continues to suggest saturated fats increase cholesterol and the risk of heart disease remains clear – and there is no evidence for the opposite view. For this reason, their recommendation to maintain the current advice to cut saturated intake to under 10% of total energy seems entirely sensible.
"Whilst some complain that some specific types of saturated fats might not be as harmful as others, there is negligible evidence to support this point of view and such commentators should push for further trials to test their hypothesis. Without such evidence currently, the best advice to lessen health risks remains the same – cut intake of foods richer in saturated fats and replace with unsaturated foods or other healthier options."
Not a 'fad diet'
We are all bombarded with celebrity advice and stories about this and that new diet 'miracle' – however, this SACN update merely reinforces a simple dietary message which has remained pretty constant for years.
"This report refutes recent claims that saturated fat is not harmful to health and outlines a number of simple changes that can be made to achieve further improvement in the UK diet," Professor Christine Williams, Emeritus Professor Human Nutrition, University of Reading, said.
"The dietary changes the committee recommends, including using oils in place of butter, yogurt in place of cream, reducing red meat and eating more vegetables, pulses and nuts, are consistent with recommendations for other health outcomes e.g. some cancers.
 "This is not a fad diet with a fancy name, but a diet that is feasible, reduces risk of premature ill health and contributes to a more sustainable environment."
GP practices are on the frontline of getting this important information out to patients; it's not a trendy message – but it could save lives (and save money) if heeded.
Fat facts
A fat is made of two kinds of smaller molecules: glycerol and fatty acids. Fats are made of long chains of carbon atoms. Some carbon atoms are linked by single bonds and others are linked by double bonds. Double bonds can react with hydrogen to form single bonds. They are called saturated, because the second bond is broken and each half of the bond is attached to a hydrogen atom.
A saturated fat is a type of fat in which the fatty acid chains have all, or predominantly, single bonds.
Most animal fats are saturated.
Saturated fats tend to have higher melting points than their corresponding, unsaturated fats, leading to the popular understanding that saturated fats tend to be solids at room temperatures, while unsaturated fats tend to be liquid at room temperature, with varying degrees of viscosity.
The fats of plants and fish are generally unsaturated
Various fats contain different proportions of saturated and unsaturated fat. Examples of foods containing a high proportion of saturated fat include:

animal fat products such as cream, cheese, butter
other whole milk dairy products
fatty meats which also contain dietary cholesterol.

Many prepared foods are high in saturated fat content, such as:

pizza, dairy desserts, and sausage.

Certain vegetable products have high saturated fat content, such as:

coconut oil and palm kernel oil.
Don't forget to follow us on Twitter, or connect with us on LinkedIn!