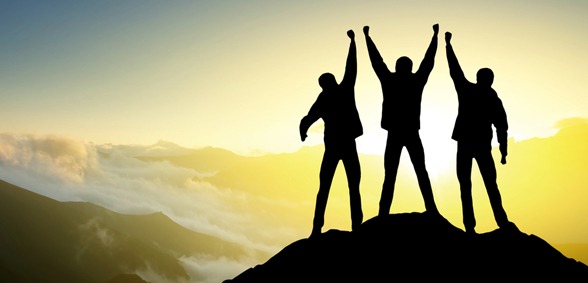 A fantastic practice team, excellent GP partners, an unsatisfied entrepreneurial spirit and the odd feeling of handling patient samples…. It's 60 seconds with Gary Hughes, practice business manager at The Waterfield Practice in Bracknell
What do you do to de-stress after a long day?
I know there's plenty of stress around general practice so I'm lucky that the need to de-stress is rare and it's more about switching off, unless I'm choosing not to. My seven-year-old daughter, cookery and football are always good for unwinding – and a good pint or a single malt doesn't do any harm either.
Tell me something unusual or interesting about yourself?
I'm a school governor, I support Slough Town FC and I've got an unsatisfied entrepreneurial spirit. Others will have to be the judge of whether there's anything interesting or unusual about me.
What's been your greatest achievement at your practice?
It would be easy to say it's still being at my practice after nearly nine years and I am proud of the thriving, largely happy successful practice. It could be the two extensive surgery refurbishments or our cutting-edge website www.waterfieldpractice.co.uk. Amongst all these the toughest thing I've tackled as a practice manager was achieving a Postgraduate Certificate in Medical Education (PGCME). It's made a great difference to training at the practice so this would have to be my greatest achievement…so far.
If you could visit anywhere in the world where would it be, and why?
India or Japan to experience a different culture, Whistler for some great skiing or Florence for an area closer to home.
What was the last thing that happened, professionally, that really surprised you?
Thankfully, I've had enough career experiences that little surprises me. The last was when, as a director of our federation, now resigned, how those who were instrumental in its creation then seemed to put every obstacle in the way of success.
What's your favourite aspect of your job?
Sounds corny but it's the fantastic practice team and an excellent group of partners…really! The variety of the role is also great and there's plenty of scope for your own development and to build a successful practice.
If there was one thing about your job that you could change, what would it be?
Not just one thing! Remove bureaucracy and charge some patients for appointments but, if I can only have one, it's the latter.
What's your favourite meal?
It could be Thai, Indian, Italian or something from the local pub but it will always be good food with good friends
What unusual tasks have you done as a practice manager?
Every time a patient hands me their sample over the reception desk I think it's unusual!
What would you put in room 101?
Jeremy Hunt.
Don't forget to follow us on Twitter, or connect with us on LinkedIn!