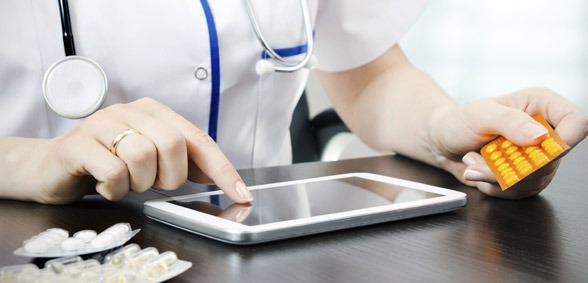 CREDIT: This story was first seen in the Nursing Times
England's chief nursing officer has today launched an action plan designed to boost the general practice nursing workforce and ensure it is "fit for the future", the Nursing Times reports.
Titled General Practice – Developing confidence, capability and capacity, it is an attempt to alleviate the pressure faced by the primary care workforce from a growing older population with multiple complex conditions.
The CNO said the new 10-point action plan was intended to meet current workforce "challenges" by attracting new recruits, supporting existing staff and encouraging others to return to practice.
To promote careers in primary care, efforts will be made to raise the profile of practice nursing by offering clinical placements for undergraduates and supporting additional routes into the sector.
In addition, all nurses new to general practice will have access to an induction programme, training and mentoring and an expansion in leadership and career opportunities.
Meanwhile, the national return to practice programme, which is run by Health Education England, will now also include practice nursing.
As a first step, four regional "delivery boards" will be set up and will be accountable for developing a local plan for delivery of the action plan.
The 23-page action plan – promised in NHS England's 2016 General Practice Forward View – is backed by a £15m investment and includes "key milestones" to measure progress in practice nursing for the first time.
The 10 points in the action plan are as follows:
Raising the profile of nursing in general practice – the 'Image of Nursing' programme will form the basis of this work, recognising the important contribution of the GPN workforce as well as promoting it as a highly valued career option.
Supporting leadership opportunities – Equipping GPNs with the skills and competencies to take on leadership positions through greater access to leadership programmes, mentors and training hubs.
Increasing the number of pre-registration placements in general practice – increasing the number of placements available in general practice to give undergraduate nurses a chance to experience what it is like to work in primary care. HEE will work closely with HEIs, encouraging trainees to take up placements in general practice.
Establishing inductions and preceptorships – going forward all nurses new to general practice will have access to an induction programme and a professional development plan.
Improving access to 'return to practice' programmes – by sharing best practice from existing return to work programmes. The national return to practice programme will also include GPNs.
Delivering on prevention – nursing will play a crucial role within primary care, including mandatory health checks, supporting and educating the public about their general health, helping people lead healthier lifestyles to try and avoid ill health.
Access to educational programmes geared towards delivery of care needed in the future – Programmes will be targeted towards skills needed to enhance practice, achieving better outcomes, experience and use of resources. For example, working with practice population health profiles and enhancing care through digitalisation including promoting healthy ageing and physical activity.
Expanding career opportunities and progression for GPNs – by increasing access to clinical academic careers and advanced clinical practice programmes allowing new entrants to work in a number of roles, with the option of progressing to more senior roles such as Advanced Nurse Practitioner and clinical roles, which in the past may not have been an option.
Offering additional routes into general practice – developing new career pathways into primary care nursing including Nursing Associates and Health Support Workers. The regional boards will use emerging best practice from schemes such as the primary care Nursing Associate pilot in Gloucester.
Improving retention – Working with NHS Improvement, the four Regional GPN Boards will support the introduction of successful initiatives relating to the retention of GPNs to enable all practices to share and adopt best practice.
Don't forget to follow us on Twitter, or connect with us on LinkedIn!