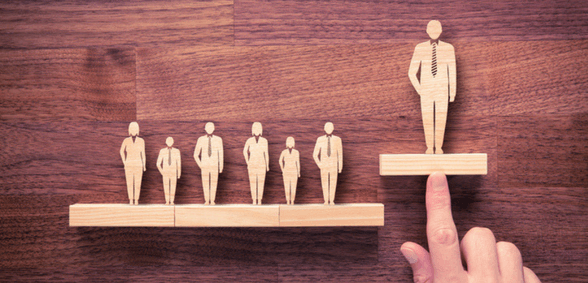 General practice is under pressure and the winter crisis is not helping. With so much to consider sometimes it can be difficult to continue to drive forward. Royston Guest, author and CEO of Pti-Worldwide, considers the determination, grit, perseverance required for success and offers tips on how to keep your resilience levels high
The strength of your determination is what will move you towards your end-goal. There are many stories of successful people who started out with nothing, or very little, but they were all determined to succeed in their chosen field.
Think of a time when you were able to accomplish something that wasn't so easy to do. How were you able to do it? What did you do differently? What made you keep going? That, right there…is determination in action.
Determination, grit, perseverance
Without determination, grit, perseverance – whatever you want to call it – you won't go far. Obstacles, challenges, people and life events will block your path – some intentionally and others by accident. That resounding determination, that self-belief to keep going, pressing forward towards your end-goal comes from within. How determined are you to keep going?
"It's not whether you get knocked down, it's whether you get backup" Vince Lombardi
You can make your goals a reality, depending on how strong your will and determination is to do so.
I love the saying 'If Plan A doesn't succeed, remember there are 25 other letters in the alphabet!' Just keep on working through letters B-Z if you have to. Whilst the journey along the way, or even the end result, may not have been what you originally had in mind, you got there in the end, on the path you were supposed to be on.
If you feel like you're struggling at the moment, or things are feeling 'heavy' and your determination levels are not where they need to be, remember these tips;
Don't give up. Obvious I know, but you don't know how close you are to where you need to be – it could be just one more 'setback' away.
Be thankful for the 'no's' as they are getting you closer to your 'yes's'. Why – because it's creating clarity and passion in what you're doing by either helping you hone and polish or dig a little deeper. The 'no's' are getting you better at what you do, preparing you for the 'yes's'.
Whatever your end goal, break it up into manageable steps. Take the small successes as they come, you'll draw on these as you hit your next challenge.
Be prepared for set-backs – in fact, accept they will happen. Remember Vince Lombardi's quote "It's not whether you get knocked down, it's whether you get backup".
Keep your vision and end-goal in mind, whatever it may be. This is driving your will and determination to succeed.
About the author
Royston Guest is a global authority on growing businesses and unlocking people potential. He is CEO of Pti-Worldwide, author of #1 best-selling business growth book,
Built to Grow
and founder of livingyourfuture™.  Follow him on
Facebook
or
Instagram
. Connect with him on
LinkedIn
or check out his weekly blog at
https://www.roystonguest.com/
Don't forget to follow us on Twitter, or connect with us on LinkedIn!