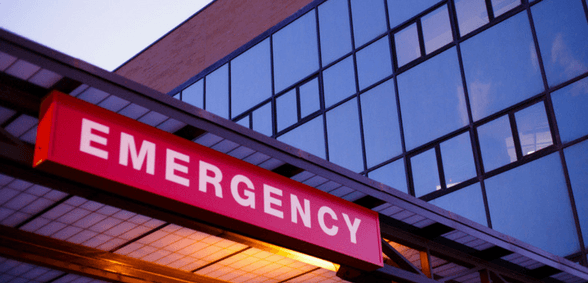 Crucial transformation funding has been swallowed up by spiralling trust deficits and the day-to-day struggles of the NHS, says BMA
The National Audit Office has published a report which reveals that additional funding which was intended to help the NHS get on a financially sustainable footing has instead been spent on coping with existing pressures.
The report said the NHS received an additional £1.8bn in 2016-17 but the money has largely been used to prop up struggling providers – turning a massive deficit into a small surplus.
Despite the cash being used to improve the financial position for trusts and commissioning groups the NHS is still struggling to meet increased demand and hit access targets, especially during the height of winter, and national health leaders are raiding capital coffers to keep services going. Last year the Department of Health used £1.2bn of its £5.8bn capital budget for revenue spending.
BMA council chair Chaand Nagpaul said: "This report provides clear evidence that investment designed to help the NHS transform and improve patient services is instead being used to firefight and meet existing pressures and deficits.
"With pressure on NHS services intensifying year on year, we agree with the report's findings that the short-term funding is not meeting patients' needs. We urgently need politicians of all parties need to come together to agree a long-term, sustainable funding plan for the NHS."
Health think tanks and policy organisations have also raised concerns about the financial position of the NHS.
King's Fund chief executive Chris Ham said: 'Across the country, there are encouraging examples of areas that are changing services so that they better meet the needs of local people. But transforming services requires investment, and the speed of progress in Greater Manchester, for example, has only been possible because of upfront investment.
"Yet, most of the sustainability and transformation fund is being spent on addressing acute hospital deficits rather than being invested in new service models, which is holding back progress. This is also one of the reasons that income for acute hospital trusts is growing faster than for mental health trusts, despite the government's commitment to parity of esteem.
"The case for finding more money for the NHS is unanswerable, both to put hospital finances on a secure footing for the future and to enable the NHS to invest in the kind of community services needed to alleviate pressure on hospitals."
And Nuffield Trust senior policy analyst Sally Gainsbury added: 'As this report makes clear, the NHS is in a dire financial position. For several years hospital trusts have been grappling with the twin pressures of rising prices and significant cuts to the amount of money they receive per patient. This has meant they are relying increasingly on one-off savings and bailouts to balance the books, leading to a significant underlying deficit – something we have consistently highlighted.
'This has left hospital trusts with no choice but to spend the money earmarked for reforming services – the sustainability and transformation fund – on dealing with their yawning deficit. But the NHS cannot go on like this. The NAO is absolutely right that we need greater clarity on how large the underlying deficit really is – and their recommendation that this be published annually is very welcome.
"Longer term, this report adds further evidence – if it were needed – that the NHS is in desperate need of more money. Unless politicians can grasp the nettle and put it on a more sustainable footing, hospitals will sink deeper and deeper into the red, adding to the already very concerning situation facing patients and staff alike."
Don't forget to follow us on Twitter, or connect with us on LinkedIn!