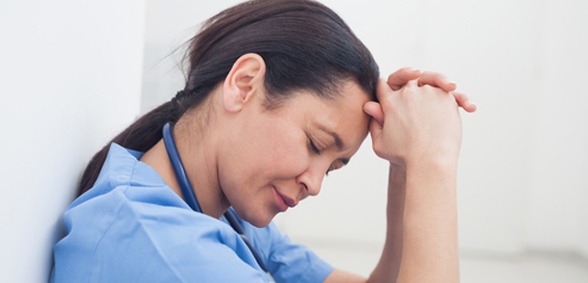 Analysis of NHS data has shown that 200,000 nurses left the NHS in 2017/18
According to NHS data analysed by the Labour party, over 10% of nurses, midwives and health visitors left the NHS in 2017/18.
At least 200,000 nurses have left the NHS since 2010 – and, for 160,000 of them, the reason was something other than retirement.
In 2017/18, 26,000 quit their roles – a huge rise from just over 21,000 in 2010/11.
Resignations citing a bad work-life balance amounted to 18,013 cases in 2017/18.
The BMA's council chair, Dr Chaand Nagpaul, said that better working conditions are what is needed to keep nurses in work and content.
"This research lays bare the serious extent of the NHS workforce crisis which continues to cripple our health service.
"It is encouraging that Labour has recognised the BMA's Fatigue and Facilities Charter and the importance of having adequate rest facilities for NHS staff.
"Too often we are hearing of doctors suffering from stress and burnout and this is of course true for other healthcare staff, many of whom are working in challenging and often stressful conditions, without access to adequate rest facilities or being able to take breaks.
"The numbers of nurses who have left the profession is alarming. As doctors well know, nurses are crucial to the effective delivery of patient care and we cannot afford to lose any more as this will only exacerbate pressures. This is unstainable and not conducive to good patient care.
"Improving working environments is a key factor in retaining NHS staff and given the serious staff shortages the health service is currently facing, we need to see the implementation of a comprehensive workforce plan that delivers for its hardworking staff."
Don't forget to follow us on Twitter, or connect with us on LinkedIn!