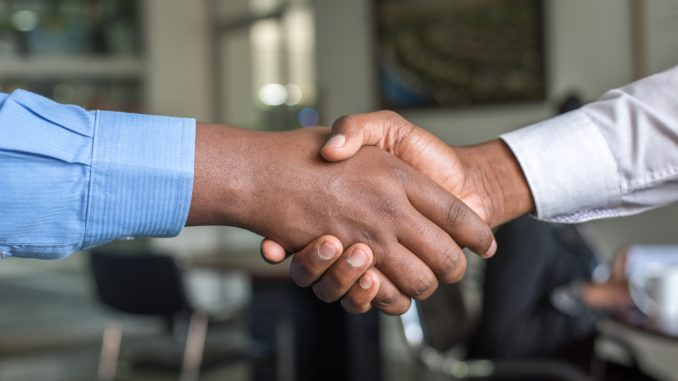 We're still unsure whether there's going to be any formal plan in place in time for Brexit, but one thing is for certain: every industry needs to ensure flexibility in communications and business operations at this difficult economic time. Many businesses that rely on tech are already experiencing the negative impact of this uncertainty, and the health sector is no exception.
In this article unified communications specialist Alex Tebbs, the founder of VIA, discusses his thoughts on the potential repercussions of a no-deal Brexit and how this could affect GPs and practice managers
In many ways, it seems that even the government is preparing for the worst case scenario of a no-deal Brexit. We know this because there already exists a variety of guidance on the matter, and the European Commission is already beginning to implement its 'no-deal' Contingency Action Plan.
This is also true within the health sector itself. Recently, the Department for Health and Social Care presented a plan for a no-deal Brexit as well as the health secretary openly writing to the industry to set out revised plans in the event of no deal. In all ways possible, the failure to secure a deal will bring up challenges for practice managers and healthcare professionals alike.
Data security challenges within the NHS
A huge problem, from a tech perspective, could be the handling of data. As an industry which relies heavily on seamless 'shareability' of vital healthcare information through partnerships and agreements which are linked to the EU, the cessation of these schemes would, inevitably, affect business operations for healthcare professionals.
For example, the European Centre for Disease Prevention and Control (ECDC) – which is a EU body – currently aids with the UK's ability to co-ordinate pandemic plans. If taken away, this could affect practice managers' ability to prepare in the instance of disease outbreaks, resulting in inefficient processes and additional costs for business.
Similarly, current medical and healthcare trials which rely on international co-operation in respect of data sharing will be affected. One of the biggest concerns here is the lack of clarity over the future data sharing capabilities between non-EEA countries in the instance of a no-deal.
Workforce and talent
The tech and health sector, in particular, both use a huge amount of skilled European workers as part of their workforces, enabled and supported by the current freedom of movement agreement, plus the mutual recognition of professional qualifications (MRPQ).
If there is any change to freedom of movement, or MRPQ, this will not only affect current skilled European workers in the UK but will also affect the acquisition of new talent from abroad. Currently, EEA doctors play a key role in staffing the UK's health services; in England alone, nearly 8% of all doctors (over twelve thousand) are EEA graduates.
Restrictions on free movement caused by Brexit will make it much more difficult for employers to arrange visas and work permits for European workers to work in the UK, and vice versa. As a result, there may be talent shortages within the UK across the board, as it will no longer be viewed as a preferred destination of choice for many Europeans. In fact, we know that, within healthcare specifically, a survey has shown that one-in-five EEA doctors working in the NHS (18%) are making plans to leave the UK following the Brexit vote.
Currently, many workers travel to the UK without employment and look to join the tech or healthcare industries while they are here. Any reduction in the number of doctors migrating to the UK, or an increase in the number leaving the UK because of Brexit, could have a negative effect on the health industry, and affect practices across the country.
Medical devices
Another aspect to consider is the EU regulation that currently ensures all healthcare devices and technology is regulated. In the instance of a no-deal, this would lead to considerable uncertainty about the UK's approach to medical technology and device regulation and could drive up costs across the board as well as inhibit innovation in the future.
Potential solutions
A rise in flexible working has helped the tech sector address some of these issues, but this is a solution that hasn't always been considered in the healthcare industry. Remote working should be considered for technology professionals in healthcare who do not need to be physically onsite. This would mean that skilled European medical workers would still be able to be based in their home countries but could work for UK-based companies without the need for lengthy visa/work permit applications.
One way to cut costs on medical professionals in this manner is to migrate helplines and medical support services to this system, using telephone, instant messaging and video conference tools to communicate with patients and colleagues alike. Using unified communications (UC), remote medical workers would be able to communicate with UK practices, businesses and patients seamlessly, providing in-depth medical advice or tech support.
When it comes to talent, as more European healthcare workers will be based in the EU, we may see a rise in the number of 'virtual' interviews, where video calls could replace traditional, face-to-face discussions. We're at a point in technology today where this can be carried out seamlessly, as video calls feel almost as if that person is in the room. After an initial, relatively cheap and easy, remote interview the organisation can then decide whether to progress the interview through face-to-face meetings.
Adaptability is key
Across all sectors, but in particular the health and tech sectors, businesses are used to being agile and innovative, and various changes that crop up usually pose opportunities as well as challenges. In this way, practice managers should be prepared to adapt to Brexit and to work around any new legislation in a way that is suitable for seamless operations. After all, isn't responding to adversity what the healthcare sector has been doing all along?
Alex Tebbs is founder of VIA, a unified communications provider. He is a regular contributor to specialist publications on healthcare and technology.
Don't forget to follow us on Twitter, or connect with us on LinkedIn!