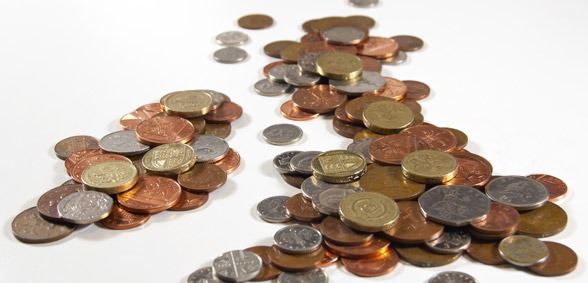 The British Medical Association (BMA) has stated that the government must end its pressure on public health spending, as health services deteriorate
Doctors' leaders say services to prevent ill-health in England are deteriorating, and they are calling on the government to end the 'squeeze' on public health spending to halt further damage and decline.
The BMA is urging the health secretary to address this key challenge and is calling for a much more comprehensive approach to improving the public's health in the green paper on preventive healthcare, which is expected to be published this year.
In its new report, the BMA has identified several issues it believes are undermining the delivery of public health services. These include:
A continued trend of decreasing finances for public health with the grant for local authorities to provide public health services cut in real terms by over £550m since 2015/16. Over the last three years, alcohol and obesity services have had budgets cut by over 10%, and stop smoking services by over 20%.
At the same time, hospital admissions where obesity, smoking, and alcohol is a factor are increasing.  Hospital admissions where obesity is a factor have risen 10-fold since 2006/07. Admissions associated with alcohol have nearly doubled since 2006/07, and those where smoking was a factor have also increased.
The BMA's new report, Prevention before cure: Prioritising population health, sets out the range of actions required to address these problems, recommending that in the forthcoming green paper on prevention the government:
Commits to increased and sustained funding to public health services in the forthcoming spending review, reversing the £550m cuts that have occurred since 2015/16;
Takes a comprehensive cross-departmental approach to addressing the societal factors that influence health, through an approach that recognises the importance of health in all policy-making;
Introduces more effective regulation to tackle the key lifestyle factors, such as excessive drinking, smoking and poor diet – all of which continue to cause ill-health. For example, the introduction of Minimum Unit Pricing across the UK;
Ensures prevention is a priority for the NHS, with an increased focus on the role of the health service in narrowing health inequalities and creating healthier environments. For example, ensuring all transport associated with the health service meets specific criteria for minimising air pollution and ensuring a smoke-free NHS.
Dr Peter English, BMA public health medicine committee chair, said:
"Public health is a vital part of the NHS. Smoking cessation courses, weight management programmes, as well as drug and alcohol dependency treatments, make a real difference to people's lives, and in the long term can save the NHS vital resources by preventing conditions like alcoholism or obesity, which can cost substantial sums to treat.
"Unfortunately, we have seen a systematic pattern in the past decade of all parts of the public health sector being subjected to a funding squeeze that has left preventive health care in crisis. A lack of joined up thinking and national standards has led to widening health inequalities.
"These cuts come at a time when inequalities in life expectancy are widening. In England males living in the most deprived areas are now expected to die ten years earlier than those living in the least deprived, while for females the gap is seven and a half years.
"We need to see the upcoming green paper as an opportunity to address these failures and put in place a well-funded, coordinated plan that provides patients with a preventive health system that meets their needs."
Don't forget to follow us on Twitter, or connect with us on LinkedIn!