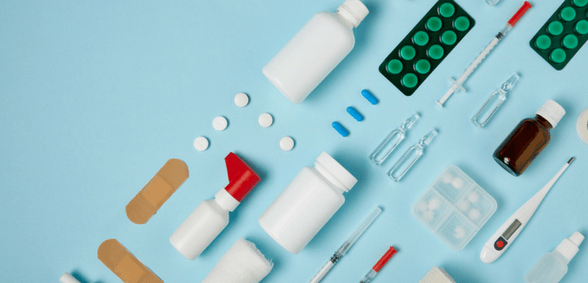 As cuts to contraceptive care deepen, worries for the long-term impact on women's access to vital contraceptive care and the impact on their lives is put in the spotlight
According to the Advisory Group on Contraception (ACG), new data reveals that half of councils have closed sites providing contraception since the in-year public health budget cuts of2015 as cuts to contraceptive care deepen.
The group issued a Freedom of Information request to all 152 upper-tier local authorities in England; 74 councils (49%) confirmed that they have reduced – or plan to reduce – the number of sites commissioned to deliver contraceptive services in at least one year between 015/16 and 2018/19.
The number of councils closing services each year has also accelerated from 12 out of 138 councils (nine per cent) in 2015/16 to 33 out of 140 councils (24%) in 2017/18, the ACG reports, adding that this means that more than 6.2 million women of reproductive age (15-49) live in an area where the council has reduced the number of sites delivering contraceptive
services.
The group acknowledges that councils have been under growing pressure from repeated government cuts to the public health budget; two thirds of local councils have cut their sexual and reproductive health (SRH) budget since  2016/17 which has resulted in more than eight million women of reproductive age now living in an area where the council has reduced funding for SRH services.
These cuts to contraceptive services impact access to the most effective and reliable forms of contraception, such as the intrauterine system (IUS), intrauterine device (IUD) and the implant, at risk. Public Health England data show that the number of prescriptions for the IUS, IUD or implant – known as long-acting reversible contraception (LARC) – has reduced by eight per cent across England between 2014 and 2016.
Dr Anne Connolly, a GP at Bevan Healthcare in Bradford and member of the AGC, said:
"Cuts to contraceptive services have reduced women's access to basic reproductive care. This has particularly affected women living in the most deprived areas. Year on year, we're uncovering evidence of yet more cuts while the real impact on women's lives goes under the radar. The increase in the rate of abortions throughout England may indicate an increase in the unmet need for contraception. We can't expect services to deliver the care that women want and need when budgets are constantly being slashed. Cuts have consequences."
Don't forget to follow us on Twitter, or connect with us on LinkedIn!