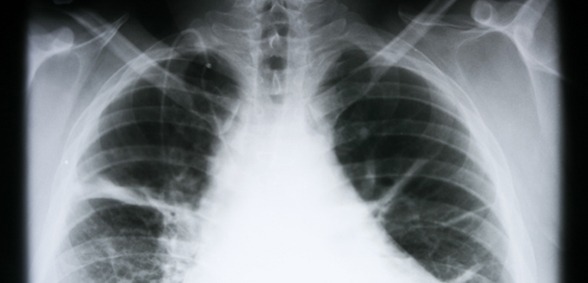 Claire Deering, brachytherapy clinical nurse specialist at Royal Surrey County Hospital NHS Foundation Trust, explains why it's important for GPs to build and share their knowledge of brachytherapy – even in areas where it isn't currently offered
These are exciting times in the treatment of prostate cancer in the UK. The government's announcement of a £75m funding boost into diagnosis and treatment, combined with the emergence of brachytherapy as a primary treatment option alongside radical prostatectomy (RP) and external beam radiotherapy (EBRT) is providing greater choice for many patients. Although brachytherapy is not suitable for everyone – and indeed not readily offered to everyone – in patients where it is appropriate, it's a great option.
Evidence shows that brachytherapy not only achieves efficacy equivalent to traditional treatments, it also offers important advantages in quality of life, convenience and patient experience. It's no surprise that patients are increasingly asking about it. At our own centre at the Royal Surrey County Hospital (RSCH), a growing number of referrals come from patients who have heard about brachytherapy through the course of their own research – or indeed from other trusts currently unable to provide the treatment – and want to find out if it's an option for them.
The role of GPs in educating patients
Such growing interest shines a light on the important role that GPs play in helping patients make choices about their care. GPs are a patient's first port of call for any health concerns they might have; they are the first touchpoint on the diagnosis and care pathway, and they will typically also be responsible for the ongoing care of the patient after the completion of their treatment plan. Their guidance is often hugely complimentary to that provided by other clinical professionals, including Oncology clinical nurse specialists, and makes an invaluable contribution to supporting patients across the whole care pathway.
An essential component of that support is opening up the dialogue, from the earliest possible stage, about both the disease and all available treatment options. Together, GPs and CNSs are in a unique and privileged position where patients quickly recognise that we're on their side – and they look to us for support and guidance. We must repay that trust. In both our cases though, this leads to an interesting conundrum: a high number of us do not have access (direct or indirect) to brachytherapy services – meaning that exposure to it, and as a result, understanding of it, is naturally limited. However, although local availability of brachytherapy is variable across the country, patient awareness of the treatment is becoming less restricted. It is our clinical duty to be able to point them on the path to informed and neutral answers.
Understanding your options
Understanding of treatment options for prostate cancer should not be dictated by postcode. Especially given the prevalence and yet the persistent stigma associated with the disease, it's incumbent on all of us to learn as much as possible about every aspect of the disease and its treatment – and to help patients to talk about it, for their benefit. In prostate cancer, the science and technology for each treatment speciality is evolving. We must evolve in time with that science and be there to provide balanced and responsive guidance as new trends emerge. Patient empowerment is key to helping them make the right choices about their care – and the research continually shows that it's pivotal to the patient experience.
In fact, the impact on the patient experience is one of brachytherapy's strongest suits. The treatment is proven to present a reduced risk of side effects compared to other prevalent options, including RP and EBRT. Recent studies show the risk of incontinence and impotence after brachytherapy is far lower than is the case in surgery, radiation and active surveillance. It's also associated with shorter recovery times and reduced overall treatment times – making it less disruptive to patients' lives.
Simplfying treatment
Moreover, as advancements continue apace, one recent innovation is 4D brachytherapy, which involves a single stage, real-time implant technique that uses simple prostate measurements under ultrasound or MRi to calculate the number of seeds required for the procedure. The process means that patients no longer require two anaesthetics and the pre-planning scan can take place alongside the clinical visit all within the space of 15-20 mins. This development has been made possible thanks to the scientific approach to treatment planning. It offers better-targeted treatment and an improved patient experience – not to mention reduced costs of up to 40% compared to standard techniques – so much so that here at our own centre it is the only implant technique we offer.
The impact on overall survival (OS) following brachytherapy is also important. Evidence increasingly shows that there is equal survival benefit advantage between all the major treatments. Brachytherapy is in fact so successful at sterilising the gland that it's the equivalent of removing the prostate. Comparative effectiveness studies show that LDR monotherapy brachytherapy reports recurrence-free survival rates (RFS) similar to those for EBRT and RP in both low and intermediate risk patients1,2. And it's proving effective in high-risk patients too. Level one randomised controlled studies now show that, in high-risk prostate cancer patients, an LDR brachytherapy boost in combination with EBRT, survival rates are higher than in external beam radiotherapy alone 3,4.
Supporting the patient journey
For clinicians supporting patients through their journey to the most successful recovery possible, these studies are significant, providing evidence-based fuel to get patients talking in the first instance, and secondly to support them in their decision-making. Brachytherapy is not appropriate or recommended for everyone, but with clear NICE guidance determining its use in the UK a greater number of patients would benefit from its availability. As patient awareness and interest in the treatment grows, it's as much our responsibility to inform patients when the treatment is unsuitable as it is to empower them with full information when it may be an option. As trusted advisors, it's our role to steer them to the right treatment.
There is little doubt that brachytherapy is a good option for a high number of prostate cancer patients. The biggest barrier to its wider uptake in the UK is, of course, the availability of brachytherapy services. There remains great geographic variability in this regard. As a passionate advocate of brachytherapy, I long for the day when there is equitable access and more flexible use of the advanced forms of the treatment, like 4D Brachytherapy, across the UK. As evidence of its impact on OS and patient experience mounts, I'm ever confident that access will continue to increase. But as we await further resources to be invested in brachytherapy services, prostate cancer education cannot afford to side-line this important treatment option.
GPs and CNSs are true 'patient champions'; our patients know we're on their side. As prostate cancer diagnoses continue to rise, it's our duty to ensure we do all that we can to understand it and the treatment options – regardless of whether the service is available locally – and to open up that dialogue with our peers and, crucially, our patients.
Don't forget to follow us on Twitter, or connect with us on LinkedIn!