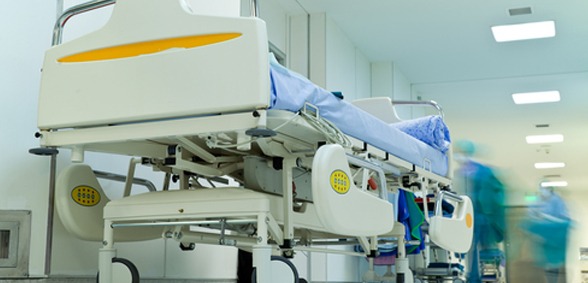 According to the British Medical Association (BMA), the NHS is truly in crisis; this is in response to the latest winter operational figures
The latest winter operational figures, released by NHS England, show that the "NHS is truly in crisis", according to the BMA.
New figures show the worst performance on record, with only 76.2% of cancer patients treated within two months – a significant drop from 81% the previous month.
Additionally, 84.2% of A&E patients were seen within the four-hour target, which is the lowest ever proportion.
Many other wait time targets were also missed.
Commenting on these figures, Dr Simon Walsh, BMA emergency medicine lead, consultant committee said:
"Despite a relatively mild winter so far, the fact that nearly two million patients attended an Emergency Department in February – 130,000 more than a year ago – shows that demand is relentless and that the NHS is truly in crisis.
"Doctors and nursing staff are struggling to cope each day and the news that, for the second month in a row, the four-hour target is at an historic low.
"Meanwhile, the number of patients having to wait four or more hours on hospital trolleys (almost 72,000) is also stark evidence of an NHS in ever-deepening decline.
"Patients being referred for planned or elective treatment are now having to wait two months, which often leads to a worsening of their condition. This is in turn adding to the workload of those who will care for them and often to a longer stay in hospital.
"It's difficult to imagine the NHS in a much worse state, let alone the stress and appalling toll being taken on the health and wellbeing of both patients and doctors.
"It is hard to see how some of the ambitions contained in the government's Long-term plan for the NHS can be realised unless the crisis in the NHS is addressed immediately and decisively.
"Patients and hard-pressed hospital doctors deserve so much better before lives are put at even more risk."
Don't forget to follow us on Twitter, or connect with us on LinkedIn!