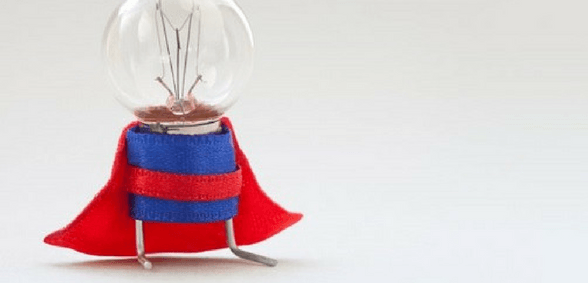 At a recent care awards ceremony Kate Carr, business partner at the Crookes Practice and west director of Primary Care Sheffield (PCS), won the practice manager of the year award – adding to her previous award of the same name for 2016. We caught up with her to hear about the tireless work she does and how she continues to lead by example
After winning the National Primary Care Awards practice manager of the year award in October 2016, Kate Carr had only a few months to let the achievement sink in before once again being welcomed into the winners' enclosure after fighting off stiff competition and winning a second practice manager of the year award. Maybe the installation of a trophy cabinet at her practice is a step too far at this stage but, suffice it to say, such achievements are impressive by any standard. Here Kate explains the work involved in her success, offers advice for those in the sector keen to follow in her footsteps and tells of her thirst for learning after more than 40 years in healthcare leadership.
You've featured prominently in separate practice manager of the year awards recently – what do you put this success down to?
I love my job, so that helps! I'm also a workaholic, so I do spend a lot of time and energy looking at ways to improve our services and business. I'm a great believer in embracing change and that we should see it as a positive in most cases, so I'm not afraid of doing things differently. I think managers in primary care are the unsung heroes and certainly my peers work extremely hard to keep their practices sustainable and patient-focused. It's also a very rewarding job and it's amazing what you can achieve on a daily basis.
How does your extensive experience in healthcare management across the public and private sector help in delivering better patient care?
My many years of experience have allowed me to develop the knowledge and skills needed to achieve good health management and patient outcomes. I've a strong bias towards long-term management and so think proactively, not reactively. I have also learnt to stay calm when things don't always go as planned.
PCS has a broad portfolio that includes enhanced primary care services and addiction services, from a managerial perspective, why have they been so successful?
The importance of PCS is that they are investing in and supporting primary care and are committed to – not only quality care – but patient-centred care, recognising the importance of the patient voice and of involving patients in the development of services. Their aim is to improve patient care through a unified, supportive approach to general practice in the city.
You oversee seven-day services at Crookes Practice which is also a satellite hub for urgent care appointment. What key decisions did you make prior to the services going live?
As one of the satellite managers there were many months of planning before we went live. Some of the things we had to overcome were the limitations of the current clinical systems, putting together the rotas for the GPs and nurses covering the hubs, governance, how were we going to communicate the service to practices and patients – to name but a few! I had to employ and train seven new reception staff and organise additional equipment and it did mean that I am now on-call every day – weekdays until 10pm and until 6pm Saturdays and Sundays.
What difference has the service made to the lives of patients?
Patients love the service as it means they can access a GP until 10pm at night instead of waiting until the morning or going to A&E for an urgent appointment. We also offer routine nurse appointments so the working population can have their bloods taken or their ears syringed of an evening or weekend. We live in a world where you can go to the supermarket 24 hours a day so the patient wants more flexible access to their health care too.
What advice would you have for practice managers who aspire to achieve as much as you have in their own careers?
Work hard, don't lose your sense of humour and try and be positive.
For those practice managers interested in entering the role or developing their career, what qualifications would you recommend?
I would definitely recommend a diploma or degree in healthcare management and to keep going on as many courses or learning events as you can. I've recently completed the General Practice Improvement Leaders Programme which was fantastic and, although it covered some things I had experience of from my many years in healthcare management, it was still great to have an update. I also learnt many new skills even after 40 years in the job, so I always say you can never stop learning.
Don't forget to follow us on Twitter, or connect with us on LinkedIn!