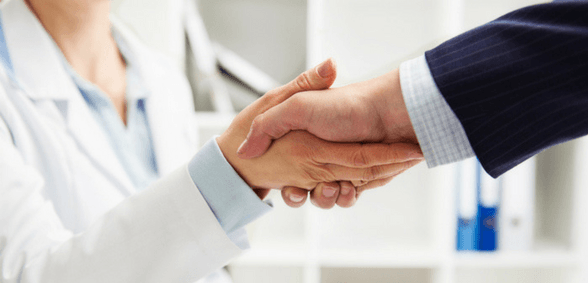 CREDIT: This story was first seen in The Manchester Evening News
One doctor has described urgent care in the area as 'teetering on a knife edge', The Manchester Evening News reports.
Seven surgeries in Bury are planning to undergo one of the biggest mergers of GP practices in Greater Manchester.
One doctor has described urgent care in the area as 'teetering on a knife edge', and says the merger will guard against practice closures whilst improving services for patients.
The surgeries will all maintain their current buildings, but say the merger will provide patients with the flexibility to access services at any of the sites.
The united practice, Tower Family Healthcare, will have over 30 GPs and will also provide additional specialist health services with the aim of reducing the need for hospital appointments.
Dr Wissam El_jouzi from Tottington Medical Practice said: "Currently our urgent care capacity is teetering on a knife edge. It only takes a small reduction in GP availability to destabilise the whole system and that creates an unacceptable situation for patients."
Doctors say the decision has been taken 'after careful consideration to help ensure consistent high quality care, secure services for the future and boost the recruitment of clinical and support staff, which at present is heading towards crisis levels across the UK'.
They say the merger will also improve health and social care closer to home, attract new talent, make it easier to book urgent care appointments, increase out of hours capacity, and provide more opportunities for staff training and development.
The seven practices affected are Greenmount Medical Centre on Brandleshome Road; the Yacht, Waves and Anchor Minden Family Practices on Derby Way; Spring Lane Surgery in Radcliffe; Uplands Medical Practice in Whitefield; and Tottington Medical Practice on Market Street.
Dr Simon de Vail, from the Yacht Practice, said: "This is a positive move and one we feel is right to ensure future viability and to protect and enhance patient services.
"Merging practices will mean that we can share expertise, reduce the number of locums and provide extra capacity for patient appointments. It is also about supporting our staff, who are increasingly under pressure."
Subject to patient and staff engagement and all regulatory approvals, it is anticipated that the merger will be finalised within the next year.
Don't forget to follow us on Twitter, or connect with us on LinkedIn!