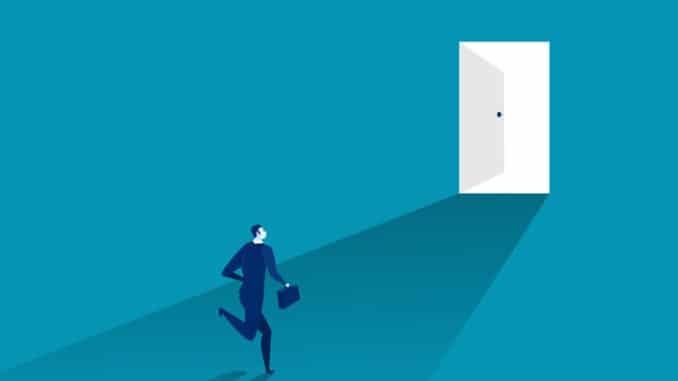 Nothing causes a shakeup to the healthcare system like a global pandemic, but will nearly a year's worth of challenges lead to a mass exodus of doctors?
A study by the Doctors' Association UK has found that over 1,000 doctors plan to leave the NHS due to issues with pay and anger at the government's handling of the pandemic. Approximately 1,758 doctors took part in the survery, meaning almost seven-in-10 said that the pandemic made them more likely to leave the NHS.
The most common reason for leaving, given by 74% of respondents, was the lack of a real-terms pay rise. While the government announced a 2.8% pay rise for many doctors in England, including consultants, it does not cover trainee doctors or most GPs. Other reasons included lack of PPE (65%), not being allowed to publicly speak out (54%), repeal of government promises (46%) and the impact of coronavirus on mental health (45%).
"I feel the government regard NHS workers as cannon fodder generally," one doctor commented. "Poor pay, poor conditions, inadequate PPE, flimsy promises made for political gain. After 20-plus years in the frontline, I am burned out, sick and unsupported."
Labour's Justin Madders, a shadow health minister, said, "It comes as no surprise that the government's incompetent handling of the pandemic has pushed many doctors into thinking about leaving. Against a backdrop of years of pay restraint, it seems that they feel their recent efforts in the fight against coronavirus are not appreciated."
As a result of this increase in doctors threatening to quit, the Medical Protection Society (MPS) said that the government must create a national plan to provide doctors with mental wellbeing support. Pallavi Bradshaw, medicolegal lead in risk prevention at MPS, said that, while adrenaline would be carrying many healthcare workers through the pandemic, their accumulated stress and trauma may surface when the crisis recedes.
She said this will be the time that doctors will be most at risk, and in need of support, and that the government, NHS and private providers should be planning to provide them with the appropriate support. "A range of support will be needed; for most, this will be the biggest health crisis in their careers, with countless patients and colleagues lost," she said.
"Some will experience grief, or moral injury, some may have unresolved anger over matters such as personal protective equipment supply, or distress and fear of reprisal at being unable to treat patients with non-COVID-19 conditions. Others may suffer with post traumatic stress, and many are at risk of burnout against a backdrop of an already burnt out workforce.
"The last thing we want is huge swathes of doctors leaving the profession after COVID-19. This must be avoided—it is time to care for doctors just as they have cared for us."