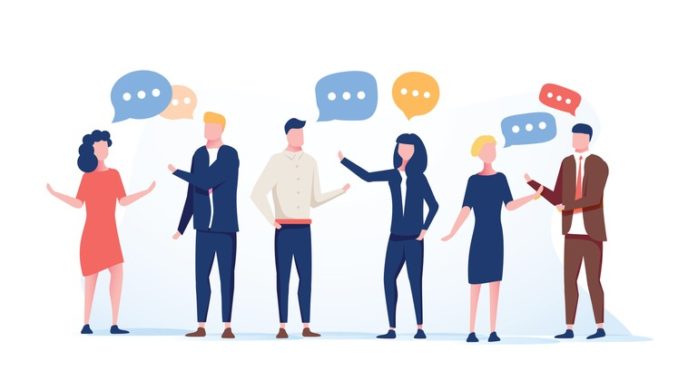 Craig Bulow, of Corporate Away Days, talks about how you can increase employee engagement in your workplace this year
Employee engagement was the biggest challenge for HR professionals in 2019, according to a study by Cascade HR. Two-fifths (40%) of respondents to the survey of 423 UK HR directors, managers and executives pinpointed engagement as the major issue for next year, with recruitment and retention a close second (37%) and third (36%).
So, what can you do in your business in 2020 to improve employee engagement? Here are some ideas. 
Show empathy
For staff to care about their work ,you must first show you care about them as people. Get to know your employees. Find out what matters to each employee, professionally and personally. Who's their favourite superhero? Who broke a world record? What are their career goals? Ask and listen! 
Employee recognition
We all like to hear a genuine – 'Good job!' Recognition is a powerful way to engage employees; research shows that 76% of people find peer praise extremely, or very, motivating. 
However big or small a success, make sure you praise your team members. Share the company successes and encourage everyone to celebrate each other's successes. By celebrating company-wide achievements you'll encourage a supportive work environment and motivate staff.
Training for career development
Investing in your employees with ongoing job training keeps them engaged in their chosen career path and, therefore, more committed to the company. Training and development also encourages communication and connection between colleagues who will share knowledge and experience. 
Wellbeing training 
Wellbeing training should cover sleep, diet and exercise etc. In addition, training on how to look out for signs of stress and burnout in our colleagues is helpful. 
Engaging the services of leading professionals in wellbeing and mental health to offer interactive workshops and seminars to educate staff at all levels will help ensure the organisation's workers mental and physical wellbeing is always a high priority.
Social activities
88% of employees rate connection with their colleagues as important to their job satisfaction. However, 73% of employees working in open plan environments fail to talk to one another. One way to tackle this issue is to put people in a neutral, social environment. This can be done by an engaging and fun away day – perhaps one that the team has collectively chosen for itself. 
Clearly, not everyone will have the same interest in every event or activity that is chosen. Perfect! This creates an opportunity to engage different individuals from across the organisation who share the same interests, creating a great icebreaker.
Engaging your staff socially out of the office on inspiring and engaging events centred on wellbeing is a sure way to improve morale and, in turn, productivity for the organisation. A team away day with a wellbeing theme can generate up to 800% return on investment (ROI).
Lead by example
Don't tell people about your great leadership – show them through your actions. If you make a mistake – take responsibility. If you say you'll do something – make sure you do it. If you set a deadline – meet it. Belief in senior leadership is the number one factor in creating positive employee engagement. 
Offer flexible working conditions
75% of employees say they experience greater productivity when they are working from home. 
The downside to this is isolation. Arranging social engagements can help by building relationships and ensuring that the people you are dealing with remotely are not just faceless emails, but real people whose personalities you know. 
Empower employees
As well as getting to know your team, have faith in their abilities. Engage employees by empowering them to take responsibility for their work and new challenges. 
Give people the autonomy to get the job done in their own unique way; 'having a go' develops employees' skills through experiential learning. Remember that empowering employees means steering clear of micromanaging.
Why not make 2020 the year of employee engagement?  Achieving an engaged team doesn't have to be a difficult task; there are many things you can do that are tried and tested.  
Use some the ideas included here – they will benefit your employees during 2020 and beyond and your organisation will benefit too.
Don't forget to follow us on Twitter, or connect with us on LinkedIn!