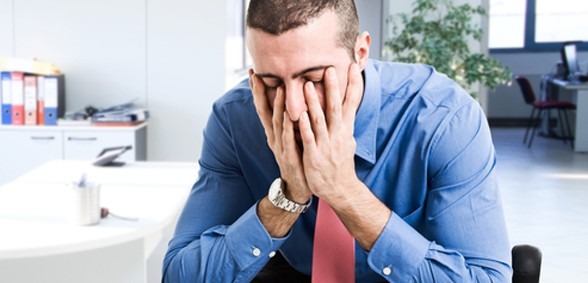 Workplace bullying is an ongoing problem, and we already know that the mental health of doctors and other healthcare professionals has been long considered a taboo. In response to the issue, the BMA has posted a report outlining many of the issues it has come across and detailing case studies.
The author of the piece, Keith Cooper, shared his own experiences with and knowledge of being bullied within healthcare, and aims to educate the industry on how bullying can be tackled.
"You've probably heard quite a lot about bullying already," Cooper said in his piece. "How bad it is for patient care. About being strong and speaking up. Here's a leaflet, there's a phone line. Let's tick that box and move on.
"But I want the BMA's anti-bullying campaign we've begun to be different. We need to start a conversation with everyone, including the bullies. We need to end the silence. To not stop until everyone knows where to find help and feels safe to do so. We need to help those who harass us to change. Some of us might have to admit that we've been bullies too.
"We know there's a problem. We've listened to your experiences of being isolated, frozen out and marginalised by colleagues. Those feelings of being trapped, forced to work alongside your aggressors; how it harms your career, your health, your home life. The false accusations. In cold, hard facts, one in five doctors are bullied or harassed in the NHS."
Cooper continued: "As a staff, associate specialist and specialty doctor, I was regularly informed of my 'junior' status by a colleague. Into my anaesthetic room he'd come, twiddle the controls on my perfectly balanced machine. Nothing said. Just changed it, then walked away. I was so stunned.
"We must do something about the bullies, too. Some don't recognise their patterns of behaviour and the damaging effects they have. They might be horrified, they might not. Or what if it's out of character? Is there trouble at home? Even doctors get ill, of course. We must think of the future, of changing the culture. About how we treat and train the next generation. How to put paid to the unproud tradition of training by humiliation, which some still pass on. We need to find role models for doctors and team leaders, an alternative to belittling power plays.
"I don't believe that bullying and harassment is 'all in the game' of the medical profession, as some still do. You've told us you want an end to it. We won't stop until it does."
Learn more here.
Don't forget to follow us on Twitter, or connect with us on LinkedIn!