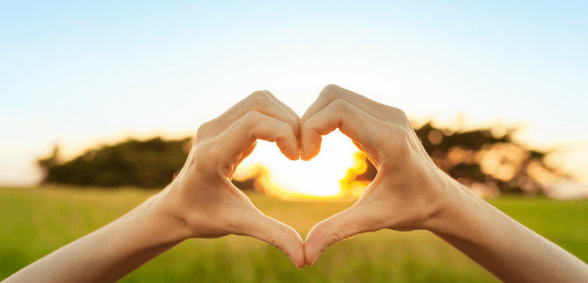 To meet the evolving health needs of our communities focus has shifted to person-centred, co-ordinated care. The Primary Care Home (PCH) approach is one of the care models being introduced to deliver this. MARIE CAHALANE speaks to DR NAV CHANA and DR JAMES KINGSLAND about this multi-specialty community provider model
The Primary Care Home (PCH) model takes a complete clinical community approach and aims to deliver this enlightened future. Part of a wider move toward integrated care models, as encouraged by the NHS Five Year Forward View, PCH calls for GP practices to work collaboratively to deliver healthcare rather than operating as independent organisations.
Dr Nav Chana, chairman of the National Association of Primary Care (NAPC), explains the PCH concept. "In the PCH model GP practices work with other care providers, community service providers and/or mental health providers, for example, in a collaborative way. The aim is to bring the system together – and it's bringing it together across a defined population that's really important."
A home for primary care
The main principle, according to Dr James Kingsland, president of the NAPC, is, "One organisation, one team." This innovative solution stems from a need to provide a fully-comprehensive service to a registered population and this is achieved by a multi-disciplinary team working across professional and organisational boundaries. "It requires the sector to be more ambitious and to step beyond the idea of the GP as gatekeeper to other services," says Dr Kingsland. In this way PCH aims to make more services available at the point of registration.
GP practices are accustomed to dealing with registered populations of, perhaps, 6,000 to 10,000 on average. The PCH model works with this knowledge but builds a system around a larger defined population of 30,000 to 50,000.
"This is achieved by a group of practices coming together with other primary care providers, within a neighbourhood or locality, to form a coherent network that supports care in that patient population," explains Dr Chana.
In addition to affiliated care over a registered population the PCH model aligns financial drivers using a 'whole population budget'; the associated GP practices work to a budget derived from the assigned CCG spend granted for that defined population.
The escalator of development
"Current systems tend to think about organisations rather than populations," observes Dr Chana. The challenge, then, is to get a group of GP practices working together across a population.
In order for general practice to be at the heart of the model an 'escalator of development' is required, as Dr Chana explains. "At the start a group of GP practices don't necessarily communicate, collaborate or share resources and may, individually, be struggling to meet requirements. To move on to the next step, that group must come together as a network which has the ability to jointly focus on shared objectives."
Once this level of connection is achieved the group of GP practices can begin collaborating with other providers within their local system. This forms the Primary Care Home and it has the capacity to do what is necessary to provide care to their local population, taking responsibility for a budget and accepting accountability for delivering population health outcomes.
Implicit in this model is a single, integrated team comprising staff and resources from across primary, secondary, community, social care and local government all working in one local system as an integrated entity.
Better together
What makes PCH a realistic answer to health care provision is, as Dr Kingsland notes, that, "It requires nothing new – no legislative requirements – it's based on existing infrastructure and is an idea that has existed in areas of primary care for some time."
Take the workforce for example; the people power is there but it is situated in different parts of the system. "The PCH model brings elements together," notes Dr Chana. "Where this happens effectively you will maximise the value of the existing workforce."
The idea, then, is to work from a singular 'mainframe', so to speak, rather than through referrals out which can cause a patient's care to feel fragmented. The PCH model is what Dr Kingsland refers to as a 'whole person approach'; it makes accessible a plethora of services under one care unit. "For patients who may have a number of ailments it enables primary care intervention to be delivered at first contact, avoiding the need for hospital treatment," Dr Kingsland says.
"If you work as one team only one care record is used and that's been established already through GP records," he also points out and, as all caregivers input patient data into a single system, work silos are dismantled and care is delivered comprehensively and completely.
The PCH model is based on tried and tested systems; it taps into a strong 'organisational memory' taking the best from past care models once considered the panacea for primary care.  At present there are 15 test sites, selected from over 100 applications and, considering we're in the early stages right now, the pilot schemes are receiving positive feedback.
Primary Care Home is a multi-disciplinary community provider (MCP) model. Core features are:
The provision of care to a registered population.
An integrated workforce that focuses on partnerships between primary, secondary and social care to deliver comprehensive care.
A culture of collaboration and integrated working practices which are reflected in aligned clinical and financial accountability.
A combined focus on personalisation of care with improvements in population health outcomes.
Don't forget to follow us on Twitter, or connect with us on LinkedIn!