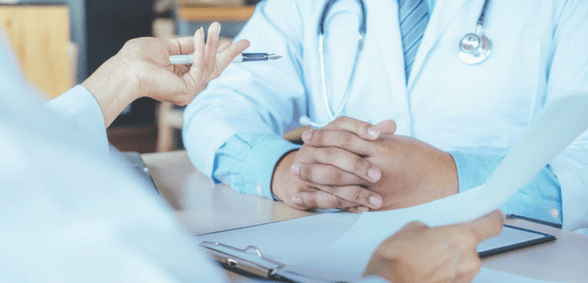 There is an undeniable increase in patients suffering from long-term conditions – and this is having a marked impact on health care services which are being put under great pressure to manage treatments. Alternative models of care are being considered, and one such is giving patients greater responsibility for their wellbeing – returning ownership to them. Tobias Alpsten, CEO of iPLATO Healthcare, looks at how health coaching is an effective way of achieving this goal
The prevalence of long-term health conditions is on the increase with, for example, latest figures showing that there are now four million people in the UK diagnosed and living with diabetes alone. Patients suffering from long-term conditions struggle to manage their disease effectively and yo-yo in and out of hospital and GP settings – accounting for 50% of all GP appointments and 70% of all in-patient bed days.
At a time when the NHS is under mounting pressure – in part due to rising demand – it is becoming increasingly clear that there is a pressing need to introduce new and innovative models of care.
The answer is in the tech
Technology has become essential to the way we live our lives; smartphone usage is prevalent – in fact, 76% of the over 50s own a mobile 'phone. The internet is always to hand and healthcare providers need to recognise the role technology can and does play in enabling and facilitating self-care.
Clinicians cannot meet every need of their patients with chronic conditions; we need to educate patients in self-care in order to reallocate staff to where they are needed most.
Clinical health coaching
One solution that's proving effective is 'clinical health coaching'. Health coaching is a relatively new concept for the NHS – though it is well-established in other parts of the world where data analysis shows it to be a highly-effective model of care.
Delivered at a time and place convenient to patients, it can provide an increased sense of control by eliminating some of the barriers and intimidations that are often present during physical interactions with healthcare staff and so result in higher levels of patient engagement and better outcomes.
Case in point
In a trial programme run this year with NHS Vale of York CCG patients – supported by Health Navigator's proactive Health Coaching – had 20-40% fewer non-elective admissions and 20-40% fewer A&E attendances. By supporting patients with weekly coaching calls from NHS nurses the randomised control trial is already showing high levels of improved patient experience, a reduction in attendances at A&E and fewer admissions to hospital.
These results also provide evidence of relevance, spread and replicability – with the initiative being easy to imitate nationally – and, crucially, it also has the ability to be scaled up to cover a wide range of health conditions.
Forward view
Looking forward, the vision is to build on proposals to 'liberate' the NHS by putting patients at the centre of decision-making about their own care, enabling them to have more control over their conditions and, therefore, co-creating better outcomes for them and for wider health and care systems.
With recent figures published by the King's Fund predicting that the number of people with long-term conditions will rise to 2.9 million by 2018 it's clear that there needs to be a much greater sense of urgency about how we're going to deal with, and manage, this issue – not only in financial terms but also in terms of the impact on individual patients. We need to work collaboratively and appreciate that digital, patient-facing technology and innovative health care delivery models may well be the answer to saving our much-loved NHS.
About the author
Tobias Alpsten is CEO of health tech specialist iPLATO Healthcare. iPLATO has recently announced a partnership with Health Navigator, bringing health coaching to NHS patients living with long-term conditions.
Don't forget to follow us on Twitter, or connect with us on LinkedIn!