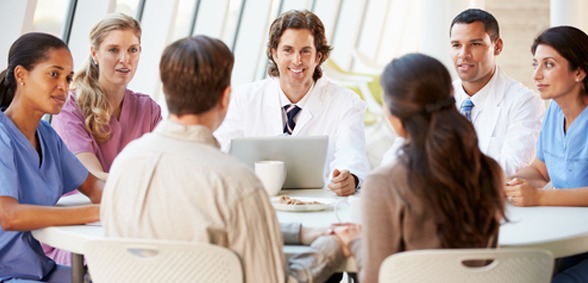 A new training and development venture, OneWorkforce, has been launched to future proof the skills and challenges faced by Primary Care providers and GP practices across the UK.
OneWorkforce is a Yorkshire-based training provider, launched and part of OneMedicalGroup, a national healthcare provider with over a decade of experience in delivering healthcare services in some of the country's most challenging locations.
With NHS healthcare teams feeling the pressure with workloads increasing, budgets decreasing and patient demand soaring, OneWorkforce has been created to use its knowledge of the challenges in healthcare and the experience and feedback of its colleagues across the UK to create healthcare training for GPs, nurse and practice managers.
Caroline Day, learning and development director at OneWorkforce, said: "We know first-hand that having a highly skilled, confident and capable workforce is critical in today's diverse healthcare market.  As part of OneMedicalGroup, we've been delivering healthcare services for over a decade and trained over 400 people at surgeries, walk in centres and practices.
"Decreasing budgets, increasing demand and expectations mean that, more than ever, our managers and leaders in healthcare across Yorkshire need to have the right skills to weather the storm. At OneWorkforce we upskill, educate, train and mentor the current and future generation of the primary care workforce. To future proof our NHS is it critical that we embrace new roles in primary care such as patient advisors, care navigators, and community champions."
OneWorkforce offer a range of training options from mandatory training for the entire workforce, to leadership training for the experienced and established managers looking to develop their skills. The most popular modules include:
Minimising absence and maximising attendance
Recruitment Skills
Law, discipline and grievance training
Performance management and appraisals
Assertiveness and managing conflict
OneWorkforce is part of the OneMedicalGroup family, a national healthcare company which is an experienced healthcare property developer and operator with an impressive portfolio of health centres and GP practices.