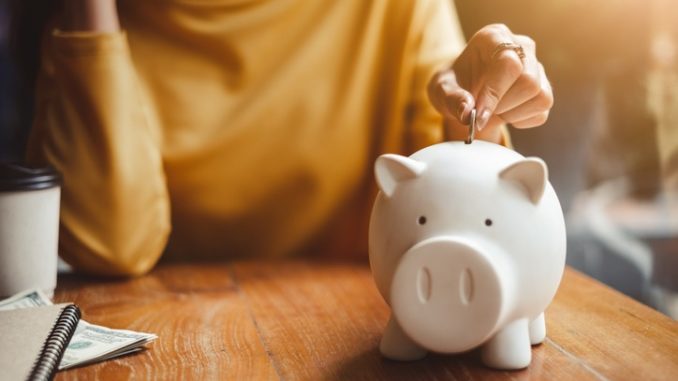 It's no secret – money worries have the ability to rob us of positive mental health, but it doesn't have to be this way. Here are some priceless tips that can save you both cash and stress
This is an edited version of an article that originally appeared on Happiful
The state of our mental health may often be reflected by that of our bank account. The stress of debt, and trying to balance our expenses, can all add up to impact negatively our mental health.
For those with serious concerns about their finances, it's best to seek advice and support from experts; as moneysavingexpert.com and citizensadvice.org.uk are good places to start.
For those who aren't in a dire situation, but who, nevertheless, feel the pressure to stretch that paycheck each month, here are a couple simple steps to support your finances, and in turn, help capture that priceless feeling of positive wellbeing.
Don't be afraid to haggle
It comes down to simple economics; shops want to make a profit, and you want to get value for money. By law, you don't have to accept the ticketed price straight off; no contract has been struck until money has changed hands. So, there is often an opportunity to ask for a deal.
If it's your first go at haggling, maybe ease yourself in by asking the retailer if they can throw something in with your purchase as a starting point. Aim to add something smaller in value than the main purchase – preferably something that accompanies it – an HDMI cable for your TV, an electrical appliance with your new kitchen, or a belt with your new jeans.
If you can, aim to chat with the store supervisor or assistant manager, and use their experience and understanding of customer satisfaction to your advantage. You may be told 'No', but you also never know unless you ask.
Speak the retailers' language
Money Saving Expert (MSE) has tapped into a potential little goldmine, with retailers using price codes to secretly tell staff which models need to be offloaded, sharpish. This holds true with some electrical retailers, who need to make way for new stock, as their shelf space is at a premium.
The key lies in the price – the last digit to be precise. While most prices end in nine or zero, if one ends in seven or eight (£29.97 or £184.98 for example), it usually means it's a discontinued product. Better still, if it ends in a one (so, £23.91), the model is often very old clearance stock, and the store just wants it gone; these might be your best bet to negotiate on.
MSE has also revealed that you can use a bit of insider knowledge from the comfort of your own home. Stock up your online shopping basket as normal and proceed to the payment page – but, before entering your card details, close the browser tab and abandon your shop for the night.
As if by magic, you could end up getting a discount code emailed to you the following morning. Shoppers revealed to MSE that H&M, ASOS and Tesco have sent out discounts in this way. Make sure you're signed up as an account holder, as this means they'll have your email address saved, and you could receive that all important code.
Happy savvy shopping!
Don't forget to follow us on Twitter, or connect with us on LinkedIn!