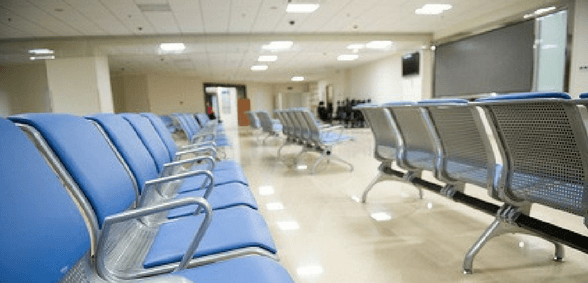 Thousands of patients in Wales have been left unsure of who and where their future GP will be, as two practices prepare to shut down
According to the Tivy-Side Advertiser, almost 10,000 patients have been left in limbo following the announcement of the closure of two practices in Cardigan and Llandysul.
Ashleigh Surgery and Teifi Surgery are set to close in February, after failing to recruit new GPs.
Patients have received letters from Hywel Dda Health Board informing them of the situation, but they have been left unclear as to what will happen to them when the surgeries close.
One concerned patient from Cardigan said:
"I am very worried as to where I might end up having to travel to see a doctor or a practice nurse.
"I do not drive but I am probably in a better position than many others and this could have a huge impact on so many people, not just those having to move but on the practices where they will now have to go."
In a letter sent to all patients at Ashleigh Surgery, Michelle Dunning, Hywel Dda senior primary care locality development manager, tried to console the patients:
"The Health Board has considered a number of different options for the future to ensure that all patients continue to receive local GP services.
"We have been working with the local Community Health Council and neighbouring practices to consider the best options, given the extreme difficulties there are in recruiting GPs across Wales and in rural areas in particular.
"This work has taken some time and we have aimed for the least possible impact on you as patients and on other practices in the area.
"When Ashleigh Surgery closes on February 28, 2019, all patients will be allocated to another practice that covers their home address.
"We have received feedback from patients concerned about travel and public transport and we are working to minimise the distance/time you will need to travel.
"We know this is a concerning time for patients and we are working hard to ensure the best outcome for you."
Ceredigion MP Ben Lake and AM Elin Jones have requested an urgent meeting with Hywel Dda regarding the closures, and are contacting Welsh Government health secretary Vaughan Gething, urging him to intervene.
In a joint statement, they said: "Naturally, the uncertainty regarding the future of surgeries at both Cardigan and Llandysul is a cause of great concern for both communities.
"We are particularly concerned as to the impact such potential closures will have on the thousands of registered patients and their access to healthcare provision. In many instances such surgeries are the first port of call to identify or treat health conditions or illnesses.
"To lose such convenient, valuable local provision has rightly caused a great degree of worry locally.
"We are also concerned as to the likely effect and additional strain the uncertainty could place on surgeries in neighbouring towns, already all too often over-stretched or under-resourced.
"We have contacted the Hywel Dda Health Board chief executive requesting an urgent meeting as to discuss the situation. We will also be writing to Vaughan Gething AM, Welsh Government cabinet secretary for health and social care as to bring his attention to the situation and urging him to intervene."
Don't forget to follow us on Twitter, or connect with us on LinkedIn!