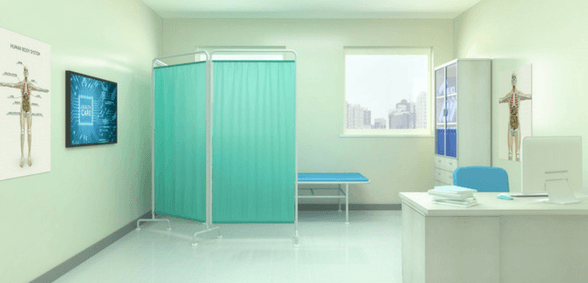 A tidy desk reflects a tidy mind. Having the right storage in place at your practice can be a saving grace and that's exactly the feeling at St Augustine's Surgery. Practice manager Justine Brooks tells us more
By any criteria, for a GP surgery to move into a former chocolate factory is a charming and notable concept and this is exactly what has taken place recently with St Augustine's Surgery, Bristol, which moved to the old Cadbury's premises near Bath. Now called the Chocolate Quarter, the stunning complex also houses a top-quality care home, restaurant, gymnasium and shops.
Space is often a finite resource in the general practice setting and an effective storage system is a sure way of optimising it. When St Augustine's Surgery moved to the 'Chocolate Quarter', not only did they gain a new building with character, but they also invested in the storage system to ensure they get the most from their premises.
"Until the beginning of the year we were based in an old, rather cramped building just near the station and it simply was not the ideal working situation nor was it able to adapt to best practice and regulations," practice manager Justine Brooks recalls.
"After careful consideration, we commissioned Railey Projects. We had met them as exhibitors at a Wessex LMC event and it was there we arranged for them to come to the site and later finalise the fitting at a site visit and meeting. They co-ordinated the installation to coincide with our 'focused move' – everything was accomplished in a single weekend. Business as usual, as they say, without any disruption on the Friday or Monday. At first, I didn't think that the storage system could be absorbed but, given the space that it saves, it simply wasn't a problem and when I take visitors on tours it is invariably my showcase finish!"
So, what is it that distinguishes storage in the practice setting? Well, secure and accessible storage to all patients' records means that the practice is meeting the CQC requirement.
In the case of St Augustine's, it means that the current registration of some 10,000 patient notes is comfortably accommodated in trays; plus, internal flexibility of the bays means that there's capacity for many more.
Don't forget to follow us on Twitter, or connect with us on LinkedIn!