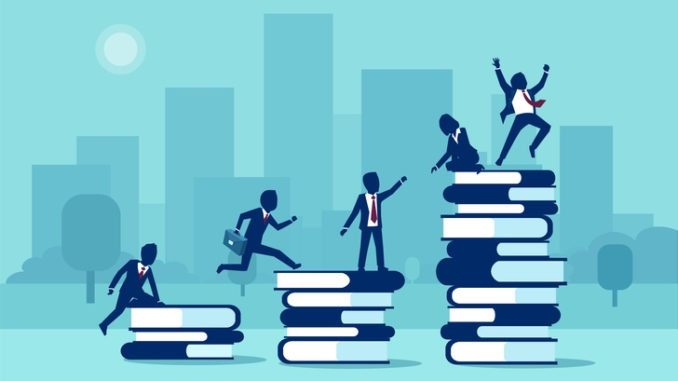 Catherine Lawler, of the Practice Manager Association, discusses why you should consider an apprenticeship programme in your practice
There aren't many in the healthcare industry that would disagree with the statement that people are our biggest asset – but they are also one of our biggest challenges too; general practice can use apprenticeships as a means of boosting staff skills and making the most of recent changes in general practice, such as remote working.
Apprenticeships are a great way of attracting new talent, developing current colleagues and helping to make sure that practices of all sizes have access to the skills they need to grow; they play a vital role in building and transforming primary care services and revitalising local learning.
Employers and apprentices alike continue to commit to apprenticeships for the many benefits they bring, and we admire that commitment, especially through the difficult period 2020 has brought.
Here at the Practice Managers Assocation (PMA) we want to dispel the myth that apprenticeships are just for young or lower-skilled people. Practices can, in fact, have up to 10 apprentices at any given time, with a mix of new apprentices and existing team members.
Because we work closely with NHSE, NHSx, HEE, RCGP and many other NHS organisations, we know our apprenticeships are highly relevant to NHS practices. The PMA works with practice teams to select the most appropriate apprenticeship for them and then assists with the recruitment process and offers support for the duration of the apprenticeship itself.
The misconception that apprenticeships are for school-leavers, or those at the bottom of the ladder, is a common one but, in actual fact, the opposite is true. The vast majority of apprenticeships are for people who are already employed – and they can lead all the way up to management and senior levels.
Incentives
Apprenticeship qualifications are available in a range of areas, and levels, including business admin, healthcare, team leading, customer service, IT and communications; they, typically, run from 12 to 24 months and all include an assessment of practical skills, functional skills and a technical certificate.
Incentive payments for hiring a new apprentice have changed recently and employers who hire new apprentices between now and 31 January 2021 could get £2,000 for apprentices aged 16 to 24, and £1,500 for apprentices aged 25 and over – this is in addition to the £1,000 payment already given to help employers meet the needs of some groups of apprentices in the workplace.
We have already seen evidence of the huge benefits apprenticeships can make to practices in terms of efficiency, team working and motivation – as well as in supporting any skill gaps that exist.
Another myth is that apprentices don't earn much money but, in the long term, the potential to earn is huge – particularly as you're learning on the job. We have also seen that apprentices are much more likely to get promoted too – dispelling another myth about a lack of career progression.
We can walk into any practice in the country and recognise immediately if there is a positive culture of learning and development. This is about meeting national standards and making your practice a great place to work, but it's also about unlocking potential – which many people don't realise they have in them.
You are never too old to learn something new!
https://practicemanagersuk.org/pma-education/#apprenticeship