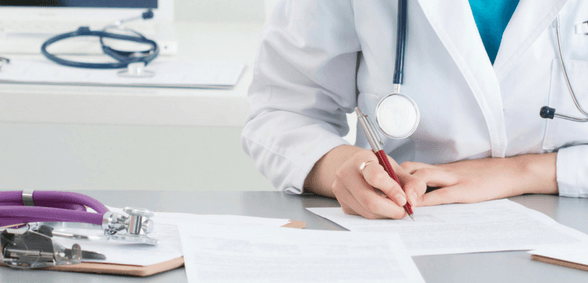 CREDIT: This story was first seen in the Shropshire Star
A GP practice will take over the running of a replacement doctors' surgery in Whitchurch next week, the Shropshire Star reports.
Bridgewater Family Medical Practice in Whitchurch has announced it will be taking over the management of Claypit Street Medical Practice at Whitchurch Community Hospital, from Wednesday.
The announcement comes after Shropdoc, a not-for-profit company providing medical care, made the decision to hand the contract back to Shropshire Clinical Commissioning Group.
The not-for-profit company said it had struggled to find GPs to work at Claypit Surgery. The medical organisation, which also runs an out-of-hours advice service, opened the surgery in November 2016 and took on 4,000 patients from the now-closed Richmond House.
Patients currently registered at Claypit Street will receive a letter informing them of the change in management including information on where and when GP appointments can be accessed at both GP practice sites.
Over the last few months, Bridgewater Family Medical Practice has been working in partnership with the Claypit Street Practice to provide additional support and to ensure that patients continue to have access to GP appointments.
Patients will remain registered at Clapypit Street Practice as it is the management arrangements that will change, not the registered practice.
To support the changeover, both practices are to close at midday on Tuesday. Health bosses say this will allow the computer systems that operate the appointments and medical notes to merge together.
Urgent care cover will be in place after this time and patients should ring Shropdoc on 0333 222 66 55 in the first instance. The practices will reopen as normal on November 1.
Dr Julian Povey, clinical chairman for the CCG, said: "I would like to thank local practices for their rallying approach over the last few months, which means that patients at Claypit have continued to receive the care they need.
"I'm pleased that we have been able to secure new management at the practice and want to extend my thanks to both Shropdoc and Bridgewater Family Medical Practice for their cooperation and commitment to providing high quality primary care services to patients in Whitchurch."
Meanwhile Shropshire CCG is continuing to bring together all Whitchurch's GP services in a single purpose built facility.
Wrekin Housing Trust has confirmed it is currently exploring the options regarding the potential redevelopment at Pauls Moss site.
The site currently has a mixture of flats and accommodation for elderly people which officials said is in desperate need of refurbishment.
The plans for the site include an innovative scheme that would incorporate specialist living accommodation for older people, community space and modern healthcare services all on one site.
Don't forget to follow us on Twitter, or connect with us on LinkedIn!