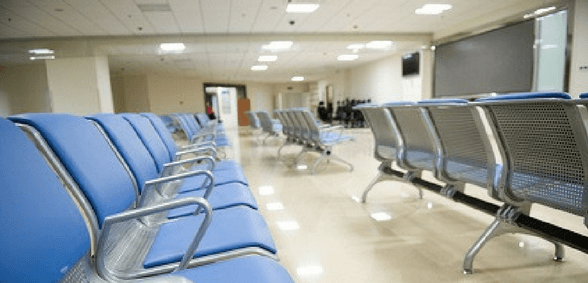 CREDIT: This story was first seen in BMA news
Emergency department attendances and delays to treatment are likely to soar over the next three years, unless action is taken now, the BMA has warned.
Doctors and the NHS could be overwhelmed with patients left facing longer waits for treatment, according to projected figures produced by the association.
Based on analysis of admissions and waiting times data published by NHS England between 2010 and this year, the projected findings, which extend from now until 2020, make for worrying reading.
The study predicts attendances to emergency departments, could swell to 24 million between October this year and September 2018, up 345,000 on the previous period, with six million emergency admissions, itself an increase of 148,000.
Meanwhile, during the same period, the number of patients failing to be treated within four hours of arrival at hospital could rise to almost three million, an increase of 370,000 on the previous year.
BMA council chair Chaand Nagpaul said that while the figures were projections, they clearly demonstrated potentially devastating consequences for the NHS that could arise if demand continued to exceed investment.
He said: 'These alarming figures show the scale of the challenge facing the NHS, as demand increases and waiting times rise many more patients are left waiting longer for care. It is clear from this analysis that we need urgent action to close the gap between investment and demand on the NHS.
'With the Budget less than a month away the Government needs to address the fact we spend less on health that other leading European economies. The NHS is one of the best health care systems in the world, but it can't provide first class care on third class investment.'
The BMA's projections were reached by calculating the rate of growth in areas such as attendances and waiting times between calendar months of different years.
These figures were then used to determine the average rate of increase for that month over the previous five years, and used to predict figures for the years between 2017 and 2020.
The projections are also based on the assumption that NHS funding would remain unchanged from its current levels over the 2017/20 period.
The projections reveal that by 2019/20 total attendances to emergency departments may have risen to 24.5 million resulting in almost four million patients having to wait longer than four hours to be seen.
By 2019/20 the number of trolley waits experienced by patients could be well in excess of 1.5 million, compared to a predicted 815,000 in 2017/18, while the number of patients waiting for elective treatments could stand at just over five million.
Don't forget to follow us on Twitter, or connect with us on LinkedIn!