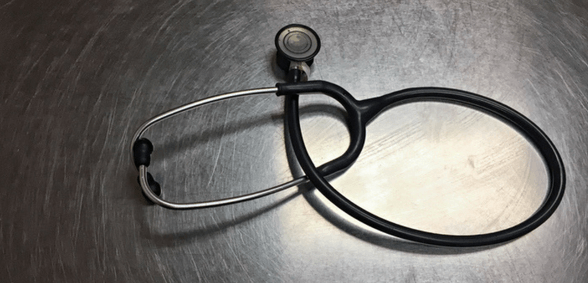 CREDIT: This story was first seen in the Glasgow Evening Times
GP surgeries in the West of Scotland are at risk of closure because of staff shortages, doctors have warned, the Glasgow Evening Times reports.
Official documents show NHS Lanarkshire has categorised GP provision as, "Very High Risk."
The health board said some doctors had reported, "serious doubts" about their ability to sustain services. Some practices have closed their lists to new patients, in common with surgeries across Scotland.
The board said there was an increasing risk that GPs will be unable to provide a sustainable service across Lanarkshire.
The situation had also led to Lockhart community hospital being closed to admissions with the, "potential to recur in other areas."
Increasing numbers of doctors nearing retirement, more staff working part-time and less medical students choosing GP practice as a career has plunged the profession into crisis.
Doctors leaders say GP services have been the target of disinvestment for over a decade, falling from 9.8% of NHS Scotland's spending in 2005/06 to 7.2% in 2015/16.
Official NHS Lanarkshire documents state: "For NHS, this has already resulted in a number of practices closing their list, which has consequences for other neighbouring practices, with some alerting NHSL to say they believe their ongoing sustainability as a practice is in serious doubt."
The board added that the situation has been exacerbated by shortages of health staff who are plugging gaps in the service such as Advanced Nurse Practitioners.
Dr Alan McDevitt, Chair of BMA Scotland's GP Committee, said: "Action to support GPs is vital, which is why we have been negotiating a proposed new GP contract with the Scottish government for some time. Those discussions are almost complete and we are looking forward to sharing these proposals in coming weeks, ahead of a poll of the whole profession.
"Our priority throughout this process is to address the spiralling workload demands on general practice that has left too many GPs struggling to cope and to give GPs the time they need with their patients to be GPs."
Dr Iain Wallace, Medical Director for NHS Lanarkshire said: "Like most of the UK, GP practices in Lanarkshire are finding it more competitive than ever to attract new practitioners. NHS Lanarkshire is working with individual practices to address this challenge in a variety of ways.
"As indicated within the risk register, we have established an executive group to highlight and enact potential solutions to the issues highlighted."
"We are making system-wide changes to make general practice in Lanarkshire a first choice for doctors."
Don't forget to follow us on Twitter, or connect with us on LinkedIn!