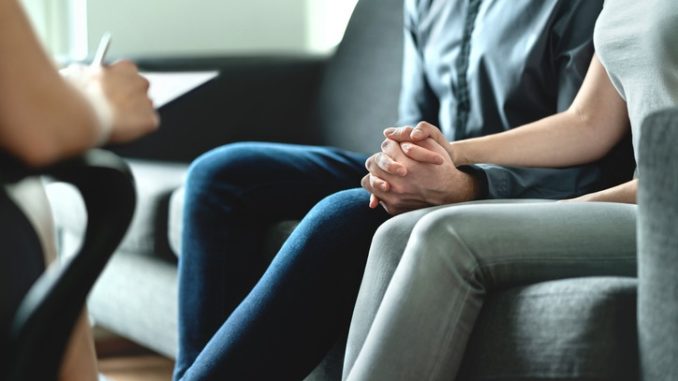 As we continue to see mental health as a leading cause of disability worldwide – with depression alone costing the UK £7.5bn per year due to loss of employment and cost of healthcare – we must invest in the public's wellbeing now. Practice Business explores how hiring a general practice mental health therapist, and moving towards integrated mental health care models, can help us beat the blues and buoy up business
Rates of mental illness are on the increase. Not only does this have a devastating effect on people's lives, but the economy also suffers. It is estimated that over half of all work absences stem from stress or mental illness.
It is clear we need to do more to support the 1-in-5 people per year who suffer with mental health problems – our friends, our families, our neighbours, our employees, or ourselves. Evidence suggests that 9-out-of-10 adults with mental illnesses are supported in primary care. GP practices, the gateway to the NHS, are often people's first port-of-call for when thoughts or behaviours turn sour.
Around 1-in-4 GP appointments have a mental health component to them yet so many GPs are lamenting that 10-minute appointments are too short and sporadic to be truly helpful to those coming to them with often complex mental health needs. An opinion piece in The Guardian, written anonymously, captures this well:
The 10 minutes available to a GP for each appointment is barely enough to listen, let alone understand and provide holistic care. Mental health disorders pull doctors out of the comfortable and traditional doctor-patient paradigm, often rendering us inert.
In these instances, in place of time and guidance, doctors often resort to arming patients with antidepressants – leading some to feel 'fobbed off'. Neither patient nor doctor is satisfied.
A changing landscape
It is easy to see the situation as one of no hope – but this could not be further from the truth. The landscape of mental health and medical care is changing, and the standards and scope of mental health support is increasing vastly. Attitudes towards mental illness are becoming more compassionate, and integrated care models are offering new ways of supporting those who need it most.
Great strides are being made in primary care and, fortunately, both clinicians and practice managers can make small changes which bring massive benefits to both mentally ill patients and the economic sustainability of the practice itself.
One of the most effective and efficient ways to do this is to appoint a practice mental health therapist.
Practice mental health therapists may be provided through collaboration with Improved Access to Psychological Therapies (IAPT), a hugely successful programme that has drastically changed the landscape of adult mental health treatment in the UK.
Practice mental health therapists should be fully-integrated practice team members. They are able to receive self-referrals from patients as well as GPs, practice nurses, healthcare assistants and clinical pharmacists. They should attend practice meetings, they can provide mental health training to clinicians, practice managers and front-of-house staff, and can signpost or connect with further mental health services on behalf of patient and practice. Practice mental health therapists should specialise in how long-term physical conditions can facilitate or worsen existing mental illnesses.
If 1-in-4 GP appointments revolve around mental illness, a practice mental health therapist can free up vital GP appointments. GPs will no longer have to feel rushed and inadequate when dealing with mentally ill patients, and patients can receive access to the proper psychological therapies they require via this specialist. So, appointing a practice mental health therapist can lead to happier patients, happier doctors, and a smoother running, more efficient practice.
Greater integration
Many parts of the country are paving the way to even greater integration between primary mental health care and general practice. In Sheffield, IAPT practitioners, often working out of GP practices, provide updates on the patient record on GP systems at each appointment. This way, doctors receive up-to-date information on a person's mental illness, reducing the time needed for explaining and updating in future appointments.
And, in large practices with larger patient lists, it may be beneficial to hire more than one mental health therapist. So if you already have a mental health therapist, but think that your practice and patients may benefit from another, don't be afraid to further expand your team.
"The great thing about [employing mental health therapists] is that I can talk to any of the four or five therapists who work at the practice," Dr Charles Heatley, senior partner at Birley Health Centre in Sheffield, explains. "Those one-to-one discussions are useful and have led to the GPs at the practice working on different ways of referring patients to the IAPT service, as well as patients' self-referrals."
Mental illness is something most of us are touched by at some point in our lives, making initiatives such as these both personal and deeply important. Appointing, or working more closely with, your practice mental health therapist can do a world of good for both patient and employee satisfaction.
For more information on hiring mental health therapists, visit the NHS website.
Don't forget to follow us on Twitter, or connect with us on LinkedIn!