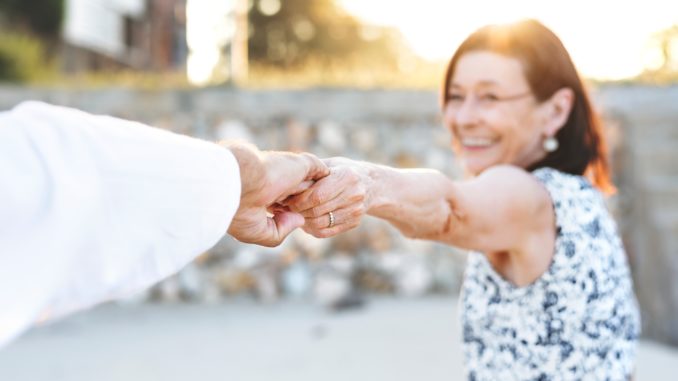 In December the CQC published its findings following a review of health and social care services in Staffordshire, examining how older people move through the system. While care is improving, there is still unnecessary variation, the regulator found. Practice Business examines the report to identify what you need to know
The care of older people in the health and social care system in the UK has been widely criticised, with Age UK estimating that 1.4 million adults aren't having their care needs met. The charity claims the health and social care system is currently failing to deliver on the needs of some society's most vulnerable people – and it's going to get worse as the population demographic shifts, and our elderly population grows.
The care of older people is fragmented, with responsibility shifting between primary, secondary and social care – involving multiple agencies and public and private providers.
Concerned at failings in the system, the Secretaries of State for Health and Communities and Local Government ordered a programme of 23 targeted reviews of local authority areas. The purpose of these reviews is to understand how people move through the health and social care system – with a focus on the interfaces between services – to identify any areas for improvement.
The reviews look at how hospitals, community health services, GP practices, care homes and homecare agencies work together to provide seamless care for people aged 65 and over living in a local area.
In December 2018, the CQC published its findings into Staffordshire, identifying some important – and potentially concerning – findings.
Headline findings
During the review CQC sought feedback from a range of people involved in shaping and leading the system as well as those responsible for directly delivering care and the people who use services, their families and carers.
Overall, CQC reviewers found that older people living in Staffordshire had differing experiences of health and social care services, with variations in the care available; as a result, the experiences of care and support were inconsistent.
One of the outcomes noted was a number of instances where patients aged over 65 attended A&E because they were unable to obtain a GP appointment; figures in the area were higher than the national average and similar, comparator areas.
Patients were even more likely to experience delays in leaving hospital, with the CQC finding examples where patients had experienced 'avoidable harm' due to hospital discharge delays.
However, the CQC noted that relationships between senior leaders in the Staffordshire and Stoke Sustainability and Transformation Partnership (STP) were good, and that there was broad political support from the county council for the plans. The focus on person-centred care for those with dementia was also commended.
Reducing variation
Discussing the findings, Professor Steve Field, chief inspector of primary medical services and integrated care, said: "Our review of health and social care services in the county found that older people had varied experiences of health and social care services. There were variations in what was available to them, depending on where they lived, which meant that people's experiences of care, and the support they received, were inconsistent."
The 'significant changes' imposed on the system have resulted in challenges, Professor Field points out. "While there was a shared vision from leadership in the county's Sustainability and Transformation Partnership, this did not transfer to those at an operational level."In order to tackle this, the CQC has recommended that a whole county joint commissioning strategy is developed in order to ensure consistency of provision throughout the county. The CQC recommends that future strategies for services are informed by patients, furthering the person-centred care approach embraced in the area.
The system needs to become quicker at introducing nationally-validated models of GP support for care to ensure better winter preparedness, the regulator advises. In addition, a system-wide approach is needed to find better solutions to manage patient discharges – with the CQC highlighting the opportunities for 'virtual wards', where services are provided at home.
Encouragingly, many of the changes are already in hand, Professor Field says. "Some of these areas had already been recognised by the system's leaders and plans were already being developed, or were in place, to ensure those improvements took place."
You can view the complete system review report at: https://www.cqc.org.uk/news/releases/cqc-publishes-its-review-how-local-health-social-care-systems-work-together
Don't forget to follow us on Twitter, or connect with us on LinkedIn!