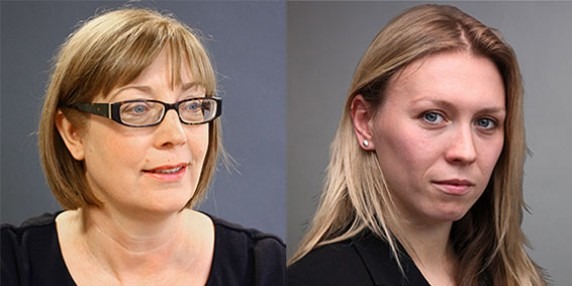 Mergers, collaborations, federations, super partnerships: these are interesting times for general practitioners and practice managers, but what are the staffing considerations?  Capsticks' employment partners Claire Reynolds and Victoria Watson look at minimising risks and potential costs
Getting staffing issues wrong in organisational changes can be expensive and – just as importantly – adversely affect staff relations at the very time you need the team to pull together to deliver all the new organisation's anticipated benefits.
Making an informed choice
Understanding exactly what's happening is important: staffing implications (and potential costs and risks) can differ considerably depending on what type of new organisation is selected.
Let's say you create a super partnership or merge two practices into one:  TUPE (Transferring of Undertaking (Protection of Employment) Regulations 2006) is likely to apply and its effect is significant.
TUPE effects:  
Transfer of 'assigned' staff and their employment contracts from the original practices to the new practice/super partnership (including years of past service, outstanding holiday pay, existing grievances/disciplinarian action).
Legal obligations to inform and perhaps consult with properly elected employee representatives on the transfer and any associated "measures" (e.g. possible redundancies).  Penalty:  up to 13 weeks' gross pay per affected employee.
Unfair dismissal risks against old and new employer (maximum individual award £93,332.00)
Protection of existing terms and conditions (written or not).  Harmonisation/changes will be void if the motivation is the transfer itself.
Transfer of existing court claims
Pension-related obligations
Collaborations: less hassle?
Collaborations don't involve TUPE and so you'd rightly think that staffing risks would be lower.  But you might need to vary terms and conditions (new workplace and/or new duties?) or fewer staff could be needed and redundancies result.  Both scenarios require individual consultation (at least), and risks include discrimination and unfair dismissal claims.
Reducing risks and costs
Identifying and complying with the legal obligations associated with the particular change process reduces risks and costs, as does keeping staff informed and engaged throughout.  The key to all successful collaborations and transfers is strong staff engagement.
Capsticks offer specialist advice to GPs and Practice Managers, to help resolve matters that affect their businesses; from partnership agreements to property work, CQC inspection support and full employment legal services. Capsticks' HR Advisory team help you stay productive by taking care of day-to-day employee relations and general HR services. For more information visit:www.capsticks.com/GPs