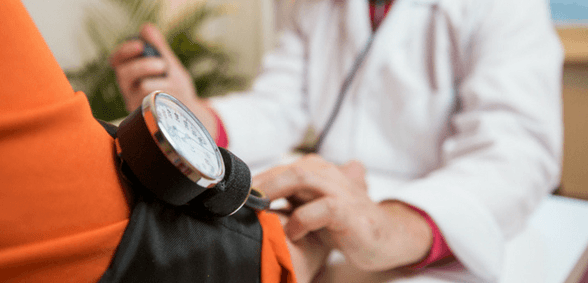 Out-of-hours GPs see almost one-third of people who die in Oxfordshire, according to a new study published in the journal BMJ Open
A study published in the journal BMJ Open – What proportion of patients at the end of life contact out-of-hours primary care? A data linkage study in Oxfordshire – is the first study in the UK to look at the extent to which out-of-hours (OOH) GP services play a role in end-of-life care.
The team of researchers; a collaboration between Oxford University, Birmingham University and Oxford Health NHS foundation trust, found that almost one-third of all people who die in Oxfordshire contact out-of-hours care in the 30 days leading up to their death.
Study lead Dr Gail Hayward, an Oxford-based GP and academic clinical lecturer in Oxford University's Nuffield Department of Primary Care Health Sciences, said: "Many patients with a terminal illness wish to die at home rather than in hospital. It is important that our patients receive the best possible access to care at the end of their life, regardless of the time of day or night they make the call for support. This study demonstrates the important role Oxfordshire's OOH GP services play in end-of-life care.
"Given that this service is offering support to such a significant proportion of patients at the end of life, additional resources for this work, together with improved communication between in hours and OOH GPs, could help ensure that people at the end of life receive care in their preferred setting."
The researchers examined anonymised patient medical records during a 12-month period in 2014/15, to understand how Oxfordshire's Out-Of-Hours Service provided end of life care. The researchers were also interested in whether there were any differences in care for patients documented as being at the end of life, which comprised just over a third of the total (36%) compared with those that were not documented as such but were within 30 days of death.
The study found that patients documented as needing palliative care were seen more frequently, were more likely to be assessed at home and less likely to be admitted to hospital or managed through telephone contact. Most palliative care patients died from cancer (70%), while only 30% of patients not documented as palliative died from the illness.
Commenting on this discrepancy, Dr Hayward said: "There will, of course, be patients for whom an acute life-threatening syndrome led to an out-of-hours contact, and clinicians may also recognise patients to be at the end of life but record alternative clinical problems in the medical notes. Further research is needed to understand whether improving recognition of the end of life in older people with frailty might alter shared decisions with patients and carers about hospital admission compared with care at home.
Across Oxfordshire, the Out-Of-Hours Service provides urgent medical care from 6:30pm to 8:00am during the week, with 24-hour cover provided at weekends and bank holidays. In 2017/18, 110,000 patients made 145,000 contacts with the service.
Read the full study on the BMJ Open website
University of Oxford, Medical Sciences Division
Oxford University's Medical Sciences Division is one of the largest biomedical research centres in Europe, with over 2,500 people involved in research and more than 2,800 students. The University is rated the best in the world for medicine and life sciences, and it is home to the UK's top-ranked medical school. It has one of the largest clinical trial portfolios in the UK and great expertise in taking discoveries from the lab into the clinic. Partnerships with the local NHS Trusts enable patients to benefit from close links between medical research and healthcare delivery.
Within the division, the Nuffield Department of Primary Care Health Sciences undertakes internationally acclaimed teaching and research to support GPs to deliver better care in the community. We cover the broad range of issues that you might expect to consult your GP about including cardiovascular and metabolic disease, infectious diseases and childhood illness, diet, smoking and alcohol-related issues, and cancer. We also focus on understanding and improving patient experience, developing digital health interventions and studies of health policy and systems. www.phc.ox.ac.uk
Oxford Health NHS Foundation Trust
Oxford Health NHS Foundation Trust (OHFT) provides physical, mental health and social care for people of all ages across Oxfordshire, Buckinghamshire, Swindon, Wiltshire, Bath and North East Somerset. Our services are delivered at community bases, hospitals, clinics and people's homes. We focus on delivering care as close to home as possible.
As a leading teaching, training and research trust, we have close links to Oxford and Oxford Brookes, Buckinghamshire, Reading and Bath universities. We are part of the Oxford Academic Health Science Centre, working closely with our university colleagues to translate their findings into clinical care as quickly as possible, enabling people using our services to benefit from the latest advances in healthcare. We host the NIHR Oxford Health Biomedical Research Centre with Oxford University, and aim to bring the best science to the complex problems of mental disorders and dementia. We also host the Collaboration for Leadership in Applied Health Research and Care (CLAHRC) Oxford; a partnership between universities, healthcare commissioners and providers, charities and industry targeting health and social care problems in Oxfordshire and the Thames Valley. www.oxfordhealth.nhs.uk
Don't forget to follow us on Twitter, or connect with us on LinkedIn!