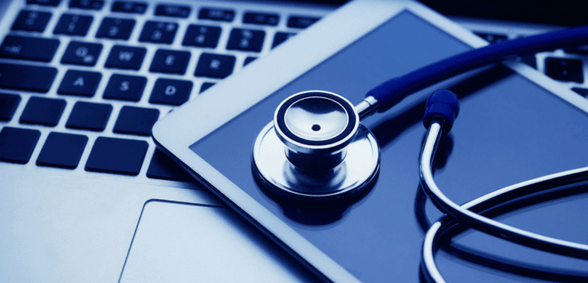 A recent salary survey conducted by First Practice Management has revealed that practice managers are working the equivalent of an extra day per week but that, in terms of pay, the gender gap has narrowed and, while pay raises and bonuses have declined, the average salary has increased
The survey, which ran from September 14, 2017, focused on income received from April 1, 2016 to March 31, 2017, and saw over 1,030 responses, representing 204 of the 210 CCGs in England, all Healthboards in Wales and Northern Ireland and 11 of the 12 Healthboards in Scotland.
Across the UK, the lowest and highest salaries were in London, sitting at £16,799 and £105,000 respectively.
The main finding of the survey focused on the following three points:
Practice managers are working the equivalent of an extra day per a week
The survey found that over 65% of respondents said they do not get paid for working additional hours, something that the survey reveals is a point of frustration; 34.4% said that they were paid for additional hours. The survey suggests that the increase in unpaid hours may be as a result of extended GP opening hours. On average the report days that, 'those in practice management roles are working an average of 8.3 additional hours (paid or unpaid) per week'.
One respondent said, "Most PMs get paid for contractual hours only, however this does not reflect the scale and commitment most PM's are putting into their work and it is common for some PM's to work 50 hr weeks, without being paid for any over time or getting any bonuses.
"Additionally, the role has expanded to include such a variety of tasks that most managers face 'burn out' and frequently feel overwhelmed at magnitude of PM duties."
Narrowing the gender pay gap
Reassuringly, the gender pay gap seems to have narrowed. According to the survey the gender pay gap sits at 7.7% in 2017, that's compared to 10.18% in 2016 – the UK average is 14.1%, according to the Office for National Statistics.
While pay raises and bonuses have declined, the average salary has increased
The report also shows that, in the UK, the average pay for roles in practice management for the UK has increased by 5.3% – although there has been a corresponding decrease in pay raises/bonuses. The report outlines that, 'Only 21.1% of respondents received a bonus whilst in 2016 the number was 24.3%, similarly 50.41% received a pay rise in 2016 whilst only 46.96% received one this year.'
Changing faces: job roles
The survey also revealed a shift away from the title 'practice manager'; 'practice business manager' and 'operations manager' have become more prevalent. This can be put down to the growing diversity of the role and the acceptance that it encompasses aspects such as HR, finance and IT.
In 2016, respondents had highlighted a lack of recognition for how much the role covers. This year respondents now say that they receive the recognition but not the remuneration, saying that while many feel that they are now being acknowledged for the work that they do, they are still not receiving a salary that reflects this.
What are your experiences?
We'd love to know what your experience is; how has the sector changed? With greater responsibility and more autonomy – do you feel that you are receiving the recognition and remuneration that you deserve? Do you play a strategic role in the management and leadership of your practice?
If you would like to share your experience – anonymously or openly – please contact Marie Cahalane.
Read this year's and previous annual salary surveys here.
 

About First Practice Management
Don't forget to follow us on Twitter, or connect with us on LinkedIn!