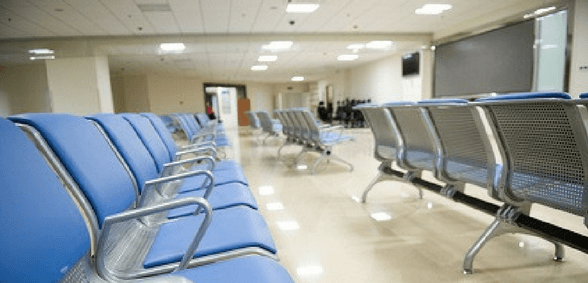 A study published in The Lancet Public Health has revealed that up to one in five patients regularly miss GP appointments in Scotland
A study of more than 500,000 pepole in Scotland has revealed that one in five patients regularly miss appointments in Scotland – with young males – aged 16 to 30 – most likely not to understand.
The Lancet Public Health found that 19% of patients missed more than two in a three-year period.
Appointments that were booked two or three days in advance were more likely to be missed than those made two weeks in advance.
In response to the study on missed GP appointments, Professor Helen Stokes-Lampard, chair of the Royal College of GPs, said: "One of the College's main objections to charging patients when they miss appointments has always been that this could disproportionally impact on the most vulnerable in society, and this new research backs this up.
"We understand why GPs and our teams get frustrated when patients don't turn up to their appointments. It's wasteful for everyone, but in some cases this can be a warning sign that something significant is wrong with the patient and follow-up action is needed – and it may not always be a physical problem but sometimes a psychological or social issue.
"It is interesting, but perhaps not surprising, that the research found that frequently missing appointments correlates with a delay in them getting an appointment.
"Whilst practices will always try to offer appointments that are timely and convenient for patients, the current resource and workforce pressures we are facing, with GPs conducting more consultations than ever before to meet increasing demand, is making this more and more difficult.
"GP practices across the country are already implementing some successful schemes to reduce missed appointments, from text messaging reminders to better patient education and awareness posters detailing the unintended consequences of a patient not attending.
"But ultimately, we need NHS England's GP Forward View – promising £2.4bn extra a year for general practice and 5,000 more GPs – to be delivered in full and as a matter of urgency, and we need equivalent promises made and delivered in Scotland, Wales and Northern Ireland, so that we can deliver the care our patients need, whatever their circumstances, and wherever in the country they live."
Don't forget to follow us on Twitter, or connect with us on LinkedIn!