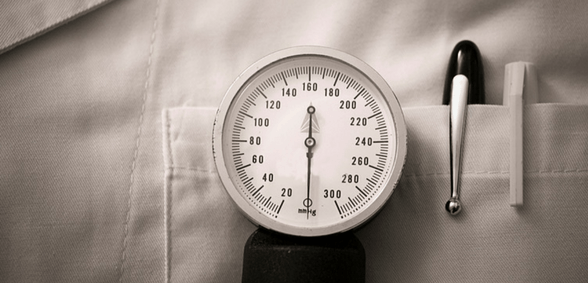 CREDIT: This story was first seen in the Yorkshire Evening Post
GP services in Leeds have reached crisis point, experts have warned.
The Yorkshire Evening Post has revealed the difficulties patients face to make a doctor's appointment, as detailed in responses to their Big Cities survey, which highlighted the issues that matter most to people living in Leeds – from public transport to social care.
A leading doctor in the city warned that GP services in the city have reached "crisis point", as the difficulties patients face to make a doctor's appointment increase.
Almost half (46% ) of all people who responded to the survey said they struggled to make an appointment with a GP in the city last year – this is almost double the amount who said that they struggled to get a dentist appointment (24%). The results also revealed that nearly one third of people who took part struggled to get an appointment at hospital, or to see a specialist, in 2016.
Leeds GP Dr Richard Vautrey, chairman of the British Medical Association's GP committee, said there is now a shortage of GPs in Leeds as doctors are under pressure to meet growing demand for services.
"In Leeds we are at a crisis point," he told the Yorkshire Evening Post .
"We do need to recognise that the lack of investment is having an impact.
"We have been highlighting this for a number of years now and under-funding of general practice is having a big impact. There isn't enough staff to meet the growing number of population in Leeds."
Hospitals, GP and dental practices topped the list in the survey of areas in Leeds that people wanted to see increased spending.
More than 40% said that more cash needed to be spent on staffing rather than healthcare services. When asked if they would pay an extra 1p on income tax, in order to fund better healthcare services, a resounding 71% agreed or strongly agreed.
Dr Vautrey said the issues in Leeds are being felt nationally.
"We have been highlighting this for a number of years now and under-funding of general practice is having a big impact," he said.
"This is a national issue. The number of new GPs coming forward to replace those who are retiring is not enough."
It follows calls from Leeds City Council leader, councillor Judith Blake, who yesterday said cuts by central government had increased demand and cost on the NHS.
A spokesperson for the NHS Leeds Clinical Commissioning Groups Partnership said: "The national GP Patient Survey 2017, undertaken on behalf of NHS England, shows that eight out of 10 people are positive about their GP care with an overall positive rating for their experience." The spokesperson said the NHS's own GP Patient Survey results showed the number of patients struggling to get appointments in Leeds was "significantly lower" than those suggested in the Yorkshire Evening Post 's survey.
They added: "In an effort to improve access to GP services we will be making further investments from April 2018 in primary care (GP) services on top of our existing additional funding we've allocated in 2017-2018."
Professor Suzanne Hinchliffe, chief nurse at Leeds Teaching Hospitals NHS Trust, said the trust organises 1.3 million appointments every year, and aims to offer as much choice as possible for time, venue and dates.
She said: "We can't always guarantee that patients will get their first choice but you can be assured that if you are referred to the hospital then you will be offered an appointment.
"Through our strong relationship with HealthWatch, we have been proactive in working together to seek patients' views. We've nearly completed a programme of work to visit every outpatients department across the hospitals to survey patients on their experiences, including asking them of their experiences of the appointment booking system.
"Our own patient experience data shows that people generally have a good experience of their care at the hospitals. However, we're always keen to receive further feedback from patients so that we can take action to ensure we continue delivering the highest quality care."
Don't forget to follow us on Twitter, or connect with us on LinkedIn!