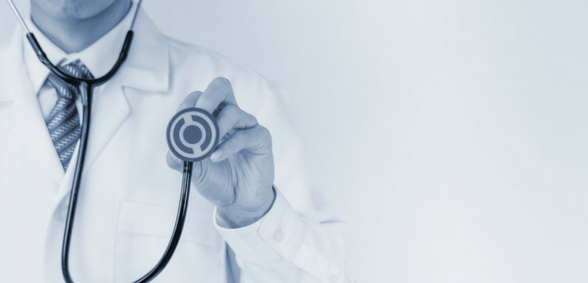 CREDIT: This story was first seen in BBC News
Rural doctors say Scotland's proposed new GP contract has not 'adequately addressed' the challenges they face, BBC News reports.
They argue that while practice incomes might be protected, funding allocations would not necessarily increase under the proposed formula.
Rural GPs see fewer patients than urban GPs, but consultations are often longer with more acute health issues.
BMA Scotland and the Scottish government said the contract would bring "significant benefits".
Dr Gerry Wheeler, a GP working in the Western Isles, said the government had promised that no practice would lose money under the new contract and this did offer "some stability".
However, he said remote and rural practices would not be able to gain extra resources under the proposals.
He said this would create a "big disparity" in the quality of services and the amount of resources being distributed around the country.
Dr Wheeler said this would lead to even greater problems in recruiting GPs to remote and rural areas.
He said: "We are having real trouble recruiting, and that is true of a lot of practices in Scotland.
"But now we will be in a situation where if a new contract is being brought into place, which is advantaging practices – say in the central belt which already have an easier job recruiting as it stands – it makes out the rural practice to be less attractive because there is less money and less help with multi-disciplinary teams."
Why are rural GPs concerned?
By Shelley Jofre, BBC Scotland health correspondent
When you look at what's promised to GPs across Scotland in the new contract, it's hard at first glance to see why many rural doctors are complaining. The deal includes:
A guaranteed basic income of £80,430 for full-time GP partners
A promise no practice will lose funding
Interest-free loans to help partners who own their premises and health boards to take responsibility for leased premises
Reduced GP workload through use of wider primary care team
"Golden hellos" and financial assistance up to £15,000 for GPs who choose to relocate in rural areas
What it boils down to is a question of trust. Rural GPs simply do not believe that what's been promised will actually materialise.
They suspect the renegotiation has been done at their expense – in the interests of urban practices – and won't benefit them in the long term.
There is some substance to that concern. The previous GP contract underfunded areas with high elderly and deprived populations, which were overwhelmingly urban.
The new funding formula is meant to right that wrong and better reflect practice workload.
But rural GPs say it's based on number of appointments and does not take account of issues in rural areas such as patient and doctor travel.
Some rural GPs have started a campaign, called #RememberRural, to make their concerns about the contract more widely known.
The doctors involved said they recognised there were urban practices in dire need of more funding, but added that the challenges faced by their rural practices had not been addressed.
They have also said the decision to proceed with the new contract was based on a poll of GPs in Scotland in which only 39% of GPs cast a vote, of whom 71.5% voted in favour.
The rural GPs also have concerns that a further phase of consultation on the contract is not guaranteed to happen and, if the proposals go-ahead, would add to an already challenging situation of recruiting doctors to remote and rural practices.
'Unintended negative consequences'
The rural GPs have won backing to their campaign for greater support from Dr Roger Strasser, an academic who advises on a range of rural health care committees supported by the Scottish government.
Dr Strasser, Dean of the Northern Ontario School of Medicine, said the contract had created a split between urban and rural practices.
He said: "On the one hand, the Scottish government is investing in education, training and service initiatives to improve health in rural and remote areas, and on the other hand the government is undermining these initiatives by undervaluing and demoralising the rural practitioners who are the cornerstone of care.
"It appears to be a classic example of decisions being made to address issues/concerns in the cities/dense population areas that have unintended negative consequences for people in rural and remote communities."
'Spiralling demands'
BMA Scotland and the government have said rural GPs would not lose out from the new contract.
Dr Alan McDevitt, chairman of BMA Scotland's GP Committee, said: "The new contract will reduce the business risks faced by GPs, address spiralling workload demands, and help to encourage more doctors to choose careers in general practice.
"It addresses the relative underfunding of practice workloads associated with elderly and deprived populations, while ensuring that the finances of every practice are protected.
"The agreement to implement it was a landmark decision for general practice in Scotland and will bring significant benefits to GPs in every part of Scotland, including rural and remote areas."
A Scottish government spokesperson said: "The new proposed GP contract, backed by investment of £110m in 2018-19, and jointly developed with the BMA, will ensure GPs can spend more time with patients and less time on bureaucracy.
"No practice in Scotland – rural or otherwise – will experience a reduction in funding as a result of the new contract.
"The new formula has been accompanied by a long-term income guarantee that applies to all practices."
The spokesperson said a government commitment to invest £7.5m, including £850,000 in increased support to expand the remote and rural incentive scheme and relocation funds, would have "a positive impact" for rural GP practices.
They added: "Our ambition is to increase the number of GPs by at least 800 over 10 years to ensure a sustainable service that meets increasing demand."
Don't forget to follow us on Twitter, or connect with us on LinkedIn!