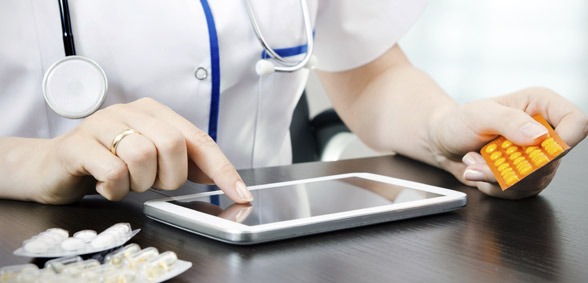 The controversial app, GP at Hand, has met national safety standards according to NHS England, leading the Hammersmith and Fulham CCG to relax restrictions on it, according to Digital Health.
The previous restrictions stopped those with complex needs registering with the service, but they have now been lifted.
The CCG's papers do highlight the fact that GP at Hand's requirement to de-register from local practices "may not be clinically appropriate" for such patients, however.
GP at Hand will still not be available outside of London.
NHS England will continue to work with the CCG to ensure the app meets patient needs.
A GP at Hand spokesperson said: "We are very pleased that there is no longer any ambiguity that Babylon GP at Hand is a service for all who choose it."
A review of the platform led by Dr Phil Koczan, clinical safety officer at NHS England, found that the technology used by GP at Hand "meets the standards required by the NHS".
"The list of conditions where it may not be clinically appropriate for patients with them to register will be removed," the CCG board papers state.
They also referenced the fact that those who sign up to GP at Hand are required to register with the Fulham-based GP practice that operates the service, switching from their previous GP practice.
The practice in question – formerly named Dr S Jefferies and Partners – has now been renamed Babylon GP at Hand. Registrations for the practice have averaged around 2,500 a month over the past six months.
"Babylon GP at Hand is available to everyone who lives or works within 40 minutes of one our clinics. It is a full NHS GP practice, with no restrictions on which groups of patients can register," a spokesperson said.
"People are entitled to choose their NHS practice, and Babylon GP at hand is committed to providing the full information about our service so that people can make the decision that is right for them and their families."
The spokesperson also said that plans to expand the service to Birmingham remain possible.
"The CCG made it clear at its August meeting that GP at hand has done everything required of it in planning the expansion to Birmingham. Unfortunately, the NHS has not been able to put in place the arrangements for screening services that enable this.
"We hope this issue will be resolved swiftly so that safe, effective and extremely convenient primary care can become a reality for anyone across the country who chooses it, and the pressure on NHS urgent and emergency services reduced."
Don't forget to follow us on Twitter, or connect with us on LinkedIn!