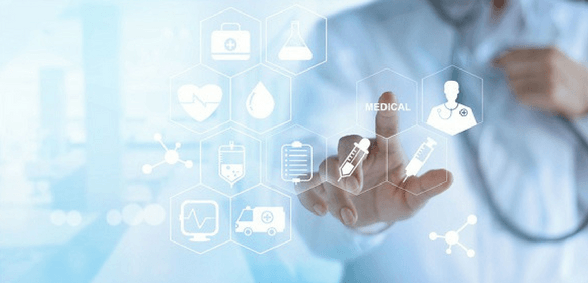 Med-Tech Innovation has reported that the vast majority of regional NHS plans pay nowhere near enough attention to the role of innovative technology
According to a report by the Medical Technology Group, nine in 10 regional NHS plans fail to pay enough attention to the role technology can play in medicine.
Despite the use of health tech being a requirement in NHS England's guidelines, the report found that just four out of 44 regional NHS plans contain any meaningful reference to innovative technology and what it can do for the health service.
As a result, the report contains seven recommendations for ensuring that healthcare systems assess, procure, commission and deliver technology-based treatments in the best possible way.
The recommendations are:
Break down budget silos; joint working can ensure the benefits of investing in technology are realised.
Regional NHS organisations should ensure national guidance and policies on the use of technology are followed and that duplication in assessment is avoided.
Embrace technology to integrate. Regional organisations are ideally placed to ensure the right technology is used in the right place and should look at the total system cost of its use.
Develop a modern workforce; one that is equipped to deliver modern healthcare and a workforce strategy should be linked to technology needs.
Embed a strategic approach to procurement. Procurement mechanisms should focus on the full value of medical devices, not the upfront cost.
Alignment of national initiatives; it is critical that government initiatives are implemented side-by-side and at the same pace across relevant organisations.
NHS England should ensure regional organisations have a strategic, innovative plan for the use of technology and a named individual responsible for reporting on progress.
Barbara Harpham, chair of the Medical Technology Group, said: "While the focus on the greater use of digital technology to improve services for patients is encouraging, all bar a tiny handful of regional NHS plans have failed to address the need for innovation and technology to improve patient outcomes.
"Attempting to retrofit technology to pathway and systems will not work. Regional NHS organisations must seize the unique opportunity to re-evaluate the use of technology and take full advantage of its possibilities.
"Until now, NHS budgets fail to encourage investment in one part of the system if it leads to savings in another. For example, advanced therapies in an operating theatre can lead to savings in the number of bed stays as patient recovery times are shorter.
"Sadly, the majority of regional plans are at risk of missing out on the chance of a lifetime to tackle these perverse incentives."
Don't forget to follow us on Twitter, or connect with us on LinkedIn!