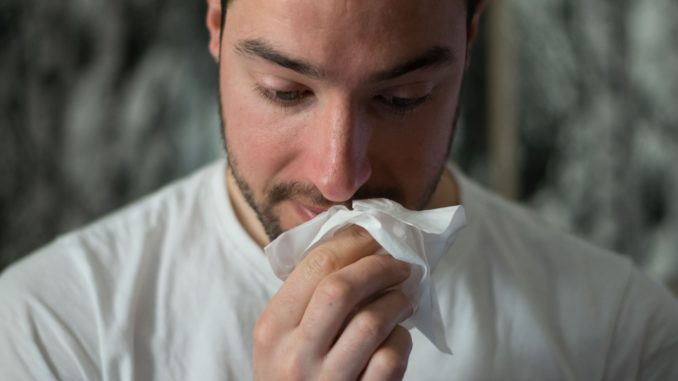 Across the NHS, in January 2019, the average NHS absence rate was 5%. While the NHS doesn't actively record the absence rates of GP practices, if we consider the rates to be similar, that's a staggering 12 lost days per-person, per-year. Just how can practices reduce absence rates? We ask the experts…
Get your policies right
"The first step is to introduce an absence policy and create a record of absences that contains the reasons why employees are off sick," says Alan Price, CEO at HR software firm, BrightHR. As the practice manager, you'll be able to view a snapshot of absence and see which employees are taking excessive amounts of sick leave. Online platforms can simplify the recording and monitoring of absences and are more reliable than the paper-based systems still used in many practices.
Back to work interviews
When staff return to work it's easy to simply welcome them back to the team, no questions asked – but this is a mistake. A 'back to work' interview is an important process, where you and the employee chat about the reasons for the absence, its causes and the resolution.
A 'back to work' interview is an important process, where you and the employee chat about the reasons for the absence, its causes and the resolution.
By monitoring absence, and speaking to the employee, you can spot patterns – which can help you to spot potential issues. "Where there is a pattern of repeated, or high, absence managers should act proactively to address this," Alan says. In extreme cases, this might involve a warning but, where there are precipitating factors, identifying these – and solving them together – is likely to be the most successful strategy.
Explore stress, and the causes of stress
"Stress is now the largest cause of absence," says Simon Michaels, a mindfulness trainer at Mindful Work; he believes it's something that every practice manager can do something about. "Management needs to understand where the stress points are, as they may not be aware," he says. This involves an open process of dialogue where employees and managers discuss the issues affecting them on a day-to-day basis. When issues are identified, where possible, managers should seek to rectify them.
Where absence is caused by stress, employers have a duty to act, says Alan. "A failure to do so could lead to prolonged absences and, potentially, claims being brought against the practice," he adds. One way to counter this is to invest in an Employee Assistance Programme which can provide support and, hopefully, help to reduce the potential for future absences.
Invest in workplace wellbeing
"Mental wellness programmes that build resilience in the individual can really help," Simon believes, but only in combination with what he calls 'enlightened leadership'. NHS Employers has developed its own Eight elements of workplace wellbeing which details how practice managers can implement wellness programmes – it doesn't take a huge amount of effort either. "People can learn to significantly change their brain chemistry and destress within seconds," says Simon.
Use more technology
The pressures of working in general practice are leading to increased feelings of stress and anxiety that can lead to absence. Technology could be one way to reduce the feeling of burnout, says Simon Wallace, chief clinical officer at Nuance Communications. Technology can enable healthcare professionals to 'claw back' some of the time spent on documentation and administrative tasks, he says. He points to the fact that healthcare professionals can often find themselves spending up 11 hours per week creating clinical documentation. While the need to create documentation will always be there, he argues that technology can help to reduce the admin burden.
And it's not just clinical documentation that can benefit from a touch of technology – all processes could potentially benefit from a boost of innovation. Digital accountancy platforms can reduce the admin burden on time-stretched practice managers, workflow programs, like Microsoft Teams, can tackle the email mountain and digital dictation software can make tricky transcriptions a little easier.
Don't forget to follow us on Twitter, or connect with us on LinkedIn!