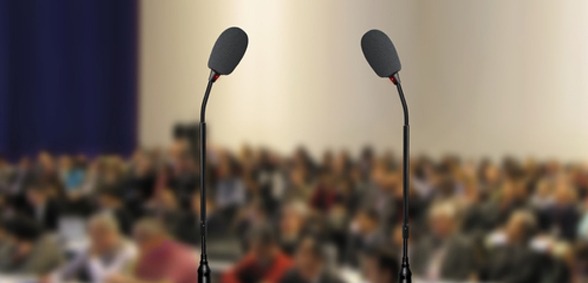 Patient care must not take a 'back seat to Brexit' in the run-up to the general election.
That is the warning from the RCGP, as it launches its own election manifesto, Six Steps for Safer General Practice.
The college is concerned that with the UK's exit from the European Union still dominating the political –  and now the election – agenda, critical decisions affecting general practice and the future of patient care could be overlooked or ignored in the run-up to June 8.
It claims that patient safety could be at risk unless the status of EU workers is guaranteed and existing pledges to improve general practice are prioritised.
In its manifesto, the college sets out the essential demands that it says the new government, whatever its persuasion, will need to deliver in order to safeguard the future of the family doctor service for patients.
The college is calling for:
Delivery of the GP Forward View in England, including investment of an additional £2.4bn per year in general practice by 2020;
At least 5,000 more full-time equivalent GPs by 2020, with more medical students choosing general practice as a career and improved support to retain GPs already working in general practice;
Guaranteed status for EU healthcare professionals already working in the UK – and for it to be made as easy as possible for doctors from the EU  to move to and work in the UK;
An extension of GP specialty training from three to four years to reflect the increasingly complex health needs of patients in primary care;
Long-term measures to bring down the rising costs of medical indemnity insurance that GPs, unlike hospital doctors, must meet themselves;
The introduction of a national 'return to practice' scheme to recruit more general practice nurses, alongside increased numbers of pharmacists and mental health therapists in GP surgeries.
RCGP chair, professor Helen Stokes-Lampard, said: "We are launching our manifesto ahead of those of the political parties to try influence their campaigns and get the message across that this General Election cannot be a one ticket campaign about Brexit.
"The future of general practice and the care that we deliver to millions of patients every week is too important to ignore or be left hanging in the balance while our politicians concentrate on Brexit. General practice is on a knife edge: GP workloads are spiralling and patients are facing longer waiting times for an appointment because we simply don't have the resources or enough doctors to provide safe care in the face of soaring patient demand.
"The majority of patient contact happens in general practice – over one million people will receive care at their GP surgery today alone – but the slice of the NHS budget for general practice has been whittled away over successive years, resulting in just 8.79% being spent on our service in 2015/16. The GP Forward View, launched a year ago by NHS England, could be the lifeline that general practice so desperately needs – and the general election provides us with a window of opportunity to see its pledges delivered in full.
"Regardless of the result on June 8, it is crucial that any future government delivers the investment and support our GPs so desperately need to provide the high quality care that all our patients need and deserve. When general practice thrives, the NHS survives and we will be doing everything we can between now and June 8 to ensure that the collective voice of hardworking GPs and our patients is heard loud and clear by the political parties of all persuasions."