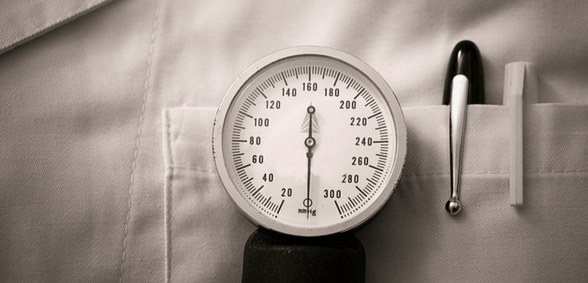 The RCGP has warned that 5,000 new GPs will be needed every year to meet the government's recruitment target
According to the RCGP, 5,000 doctors need to train to be GPs, every year, to meet the government's target of increasing the workforce by at least 5,000 full-time equivalent GPs.
Currently, there are 3,500 placements for GP training a year – and this year, more junior doctors have chosen to specialise in general practice than ever before – but the RCGP says these numbers must increase to at least 5,000 a year as soon as possible, and for this to be funded appropriately.
It comes as Professor Helen Stokes-Lampard, RCGP Chair, has written to Chief Secretary to the Treasury, Rishi Sunak, urging him to use the spending review to increase the budget for education and training of GPs and other healthcare professionals by at least 3.6%.
This amounts to an immediate increase of £160m.
"The Interim People Plan set out laudable aspirations on the development of the NHS workforce, but we are deeply concerned that current levels of funding are not sufficient to deliver this," Stokes-Lampard wrote.
Money for Health Education England's education and training budget is not included in the £20.5bn extra a year promised in the NHS long term plan.
She also called on Sunak to address 'woefully insufficient' funds allocated to encourage existing GPs to remain in the workforce, writing:
"It is crucial that more is done to retain the hardworking GPs we currently have. There has been some success with locally funded GP retention schemes, but the £13m currently allocated is woefully insufficient… expanding the local funding for GP retainer schemes by an additional £72m could have a significant effect in preventing much needed experienced GPs leaving general practice."
The latest figures from NHS Digital, published last week, showed that the number of FTE GPs fell by 576 in the year from June 2018-June 2019.
Referring to the prime minister's inaugural speech in July, Stokes-Lampard's letter concluded:
"If the new government is to deliver on its promise to increase access to general practice for millions of patients across the country, it must use the forthcoming spending review, as well as future reviews, to provide the funding boost that those training and working in general practice and the wider NHS need to deliver aspirations of the NHS Long Term Plan and the forthcoming NHS People Plan."
Commenting further, she added: "General practice keeps the NHS afloat by making the vast majority of patient contacts for a modest share of the overall funding – this alleviates pressures in hospitals, and keeps our health service sustainable.
"But GPs and our teams are facing intense resource and workforce pressures – and it is causing a growing crisis in our patients' access to general practice services, which the Prime Minister pledged to address when he took up office.
"We desperately need thousands more GPs but despite great and successful efforts to boost recruitment, more family doctors are leaving the profession that entering it.
"We need to think big, and based on current workforce trends, the College estimates that we need to start training at least 5,000 GPs every year to meet the Government's overall target to expand the GP workforce by 5000 full time GPs, over the next few years.
"We also need to tackle unfair underfunding of undergraduate teaching, and discrepancies around how undergraduate placements in general practice are funded compared to in secondary care.
"We know that many junior doctors want to be GPs, and we are confident that we could fill these places – but this needs to be funded, which is why we have written to the Chief Secretary to the Treasury, urging him to set the wheels in motion now so that this can become a reality in the foreseeable future.
"We also need more people entering medical school in the UK to create the pipeline for the longer-term, and we want at least 50% of them choosing general practice.
"In the shorter term we need to tackle the crisis of depleting numbers of fully-qualified GPs head on by making the workload more manageable and introducing initiatives to help retain our hard working, experienced GPs in the profession – not just to deliver vital patient care, but so that GPs of the future can learn from them.
"Demand for our services is escalating, but without the workforce to deal with this, GPs are burning out with many leaving the profession before they planned to – and patients are waiting longer for an appointment as a result. We desperately need to see more funding for the roll out of retention schemes across the country, to tackle this.
"Mr Sunak has an opportunity in the spending review to address the significant shortfall in funding for education and training of doctors, and we urge him to take heed of our calls to safeguard general practice for the future, in the best interests of the wider NHS, and the care we can deliver for patients."
Don't forget to follow us on Twitter, or connect with us on LinkedIn!