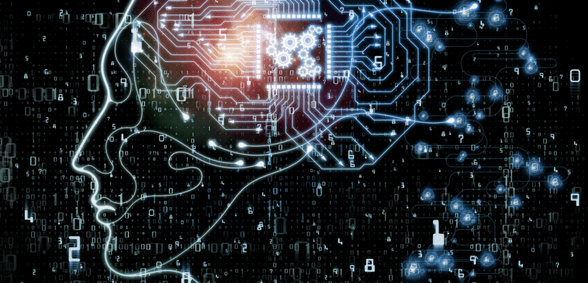 There is still no common agreed definition of artificial intelligence. The term is now seen to encompass several software/algorithm-based approaches that replicate one or more 'cognitive' – thinking and reasoning – capabilities. So, is AI making its presence felt in your practice yet?
The Royal College of General Practitioners (RCGP) adopts the AI definition found in the government's industrial strategy white paper – Industrial Strategy: building a Britain fit for the future, Department for Business, Energy and Industry Strategy, November 2017
"Technologies with the ability to perform tasks that would otherwise require human intelligence"
This definition includes everything from the simplest application of AI, which relies on making decisions based on static, predefined rules and parameter checking – e.g. if x, then do y – as well as simple 'yes' or 'no' decision trees, right through to the dynamic complex 'learning (or evolving)' algorithms which continuously review incoming data, find patterns and adapt existing algorithms (and so, 'learn').
The rise of AI is sometimes represented as a threatening new development – but many, now mundane, functions were once seen as awe-inspiring new AI developments! Everyday examples of functionality previously, but no longer, considered as AI include voice-to-text transcription – now available on any smartphone, the digitising of scanned documents through handwriting recognition or optical character recognition and spam filtering.
Like it or not, health tech is being embraced at the highest NHS and government levels. Speaking at a digital health conference this summer – Unlocking the promise of digital health – Simon Stevens, chief executive of NHS England, pledged to consider reimbursement reforms to the NHS tariff and other payment systems to incentivise the uptake of AI technologies across the health system.
At the conference – sponsored by Reform, a leading Westminster think tank for public service reform – Simon Stevens said these changes will take effect from April 2020, resulting in NHS organisations being 'properly rewarded' for investing in AI and machine learning.
"We are seeing an artificial intelligence revolution that will be a big part of our future over the next five years, with technologies that can cut the time that patients wait for scan results and ease the burden on hardworking staff," he said. "We want the NHS to be first out of the blocks.
Global call for evidence
"We are kicking off a global 'call for evidence' for NHS staff and technology innovators to come forward with their best ideas for how we should adjust our financial frameworks to best incentivise the use of safe and evidence-based AI and machine learning technologies across the NHS."
Last year Simon Eccles, chief clinical information officer for health and care at the NHS, said the time was right to apply technologies such as AI in the health system. "The model of care [in the NHS] is the 1948 model – the GP in the surgery, the community practice and district nurse in the car, the hospital with consultants and junior doctors in white coats," he said.
"We don't use AI much in healthcare – and we should."
Don't forget to follow us on Twitter, or connect with us on LinkedIn!