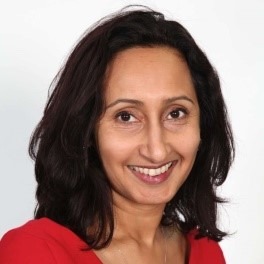 Rita Symons discusses the importance of addressing racial inequalities in primary care
It seems like the world has shifted on its axis in 2020. One of the events that has reverberated around the world is the killing of George Floyd in Minneapolis on 25th May 2020 at the hands of the police, sparking a worldwide response and an increased profile for the #BlackLivesMatter movement.
From a personal point of view, having spent a large part of my life in denial about the impact racism had on me, I have been drawn into the work of inclusion, and have been feeling a dichotomy of hope and weariness, as I have had many more conversations about race than usual this year. For me, the realisation that large parts of society have no understanding of systemic racism, and the fact that modern society has privilege or denial of privilege built into every aspect of our lives, has been shocking.
Primary care, and medicine more generally, have not been untouched by this movement. The BMA have launched their 'Equality Matters' programme and, in part due to positive pressure from Professor Mala Rao and Lord Victor Adebowale, the NHS Race and Health Observatory, hosted by the NHS Confederation was launched in June 2020.
This feels like an important step in helping us understand the facts and prioritise action, recognising the determining factors in health status and outcomes. In 2018 the Health Foundation stated 'The answers lie in the circumstances in which people are born, grow, live, work and age; the social determinants of health. These can enable individuals and societies to flourish, or not.'
So why do we find it so hard to accept the evidence around racism and discrimination, and what is the work that needs to be done in primary care? I am left with a deep curiosity about why there has been so little focus on the impact of race, both for staff and with respect to health outcomes, on the communities we serve.
There is irrefutable evidence that, despite the aim of the NHS to deliver universal, fair healthcare, outcomes for people from BAME communities are significantly poorer. COVID-19 has shone a light on this disparity and led to much debate. Differential health outcomes cover a range of services – for example, infant mortality rates in Bangladeshi women are twice the national average, and black men are four times more likely to be detained under the Mental Health Act.
Recognise the nuances
We need to recognise, however, that there are nuances, and this is not just about colour as, in many cases, white traveller and Gypsy communities have the worst outcomes of all. In addition to outcomes, there is evidence of differential perceptions of treatment; for example, the 2017 Cancer Survey found that 14% of Asian patients felt staff talked over them as though they weren't there, compared with four per cent for white patients. Clearly, more radical solutions need to be considered as part of primary care network development to capitalise on closer links to communities to start to address some of these inequalities.
So what about staff in the NHS? In July 2020 the King's Fund published a report on the lived experience of BAME staff in the NHS. To anyone who has worked in the NHS for any length of time the results were probably not a surprise; we know BAME doctors are more likely to be referred to the GMC for fitness-to-practice reviews and, anecdotally in my own coaching with doctors in training, there are a number of trainees where race undoubtedly played a part in them receiving a poor experience and poor ARCP ratings.
So what, if any, are the solutions? The first, I believe is clear and welcome in the NHS People Plan. Organisations need to, 'acknowledge existing and deep rooted inequalities'. There also needs to be commitment, and courage in acting and having difficult conversations. As a coach, I strongly believe that even systemic change happens one conversation at a time. We need leaders who are prepared to both commit personally to work on their biases, and model vulnerability and to create an environment where everyone feels safe to speak their truth, without fear of consequence. I know these leaders exist in the NHS, so I remain hopeful. Ultimately, it is about accepting and celebrating our shared humanity.
Rita Symons is an ex-NHS leader who is now a leadership consultant, coach and facilitator. Her work is mainly in the NHS and she is an associate for PCC offering facilitation, coaching, strategy development and team development activities. She is a concerned but hopeful world citizen and combines work in the NHS with a board role in a not-for-profit organisation and has an interest in writing.
PCC is an independent, not-for-profit, social enterprise that supports the development of health and care services, providing specialist advice with a focus on primary care, events, flexible expert support, leadership, personal and team development services. Visit www.pcc-cic.org.uk , or contact [email protected], to find how we can support you.