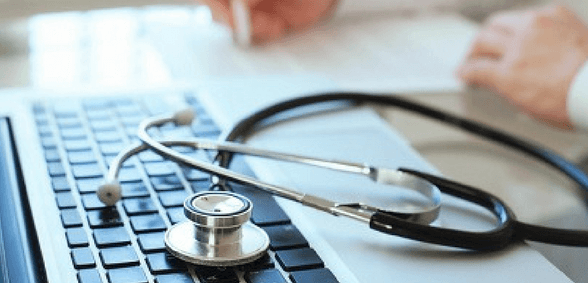 CREDIT: This story was originally seen on the Lancashire Telegraph
A survey has shown that thousands of hospitals and GPs in the UK use fax machines, but is the use of outdated technology as concerning as it sounds?
The Royal College of Surgeons (RCS) has discovered that NHS hospital trusts across the country own and operate almost 9,000 fax machines – devices that have been labelled 'archaic' in response.
Richard Kerr, chair of the RCS's Commission on the Future of Surgery, heavily criticised this fact.
"Fax machines were in popular use about the last time England were in a World Cup semi-final," he said.
"The advances we are beginning to see in the use of artificial intelligence and imaging for healthcare, as well as robot-assisted surgery, promise exciting benefits for NHS patients. As the RCS's Commission on the Future of Surgery is discovering, there is so much more to come.
"Yet, alongside all of this innovation, NHS hospital trusts remain stubbornly attached to using archaic fax machines for a significant proportion of their communications. This is ludicrous."
The majority of GP surgeries in East Lancashire rely on the use of fax machines; Russ McLean, patients' champion for the region, has argued that the devices provide valuable back-up when more advanced technology fails.
He said: "The NHS last year experienced a cyber attack and everything was down. Fax machines played a pivotal part in allowing staff to communicate.
"I know that the out of hours service also still fax prescriptions to chemists, so this outdated technology is absolutely necessary still."
Blackburn with Darwen, East Lancashire CCG and East Lancashire Hospitals Trust released a joint statement adding that while they do use fax machines, most GPs are utilising digital technology alongside this – perhaps showing that the use of old-fashioned machinery isn't as concerning as it seems.
Don't forget to follow us on Twitter, or connect with us on LinkedIn!