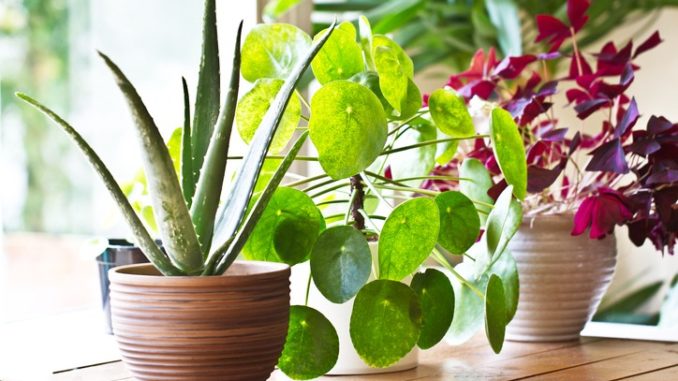 Dull, uninspiring workplaces often make employees feel sluggish, but the negative effects of an ugly practice can be amplified in unwell and unsettled patients attending appointments
Practice managers and clinicians are often dealing with far from perfect premises, as highlighted by this BMA report. The practice buildings may be too small for the number of patients they serve, in need of repairing, or may simply be skimping on appealing aesthetics in favour of functionality.
When all employees are stretched and consumed by the demands of their jobs, it's hard to find time to think about how the practice looks to your patients and staff.
However, overly clinical or bland practice aesthetics can have detrimental effects. Staff may become demotivated in a visually un-stimulating workplace. They may even suffer from the peculiar condition of 'sick building syndrome', an NHS recognised set of cold-like symptoms that arise when someone spends too much time in stuffy, dry and dull 'office-like' environments.
Planting your practice
Science has long touted the benefits of in-door planting. Plants help to increase the humidity in the atmosphere by releasing moisture through their leaves. This is known as transpiration and has been shown to decrease the incidence of dry skin, colds, sore throats and dry coughs – all of which are prevalent beasts in a GP surgery!
Plants can also increase the quality of air by releasing more oxygen and removing pollutants. Plants and humans have long since regulated gases in the atmosphere to create a stable ecosystem and creating a green microcosm in your practice could improve an anxious patient's experience of waiting for their appointment.
Plants have also been proven to boost mood. Colour psychology says that our minds are wired to find green tones calming. Whereas we might associate blue colours with the clinical, the green of plants can add serenity without sterility.
Of course, plants need some tending to so they can survive. There would be mothing more depressing (and alarming) than walking into your local GP surgery to discover a desert of shrivelled up orchids. Instead, choose plants that are low-maintenance yet green and lush: such as snake plants, spider plants and English ivy.
Pictures and Posters
Posters in a practice can add interest to white walls- but their content may cause alarm for those in the waiting room. Balancing medical information with interesting paintings or artwork can give patients something to look at that isn't immediately and obviously disease related. Reading about the symptoms of sepsis via a wall poster delivers vital information efficiently, but a photograph of the countryside reminds patients (and staff) that they won't be in the clinical setting forever. It is important to get this balance right in order to have happy staff and happy patients.
It is always fun to spruce up a blank or beige wall with exciting photographs or artwork. You can get these inexpensively online or you can go to Boots or Tesco to get your own photos printed and framed for display.
Glancing up at a photo of a glistening sea in the Caribbean or a Turkish hot air balloon may give you the brief escapism you need before you turn your attention back to admin.
A splash of colour
White or cream walls, beige seats, a dusty brown carpet… this aesthetic doesn't exactly scream comfort as soon as a patient walks through the door and into the waiting room. Luckily, you can do some easy, inexpensive DIY jobs to spruce up even the dullest of practices.
Put out colouring crayons, felt-tips, pens and pencils for children to draw on whilst they wait for their appointments. You can then put these up on the wall to create a colourful backdrop. The practice instantly becomes homely, and children will have something fun to occupy them during what can be a tedious or daunting time waiting to see the doctor.
If you are feeling really creative, you could paint a mural on one of the walls. If this sounds like too much time and effort, you could turn the mural painting process into a fundraising event. Pick a charity to raise money for or, alternatively, collect funds for the services you offer in your practice and advertise the event to your patients.
Enthusiastic and artistic community members will flock to your surgery to give it the splash of colour it deserves, all while pumping money back into the practice so it can deliver bigger and better services for patients.
We know that time is in high demand and short supply for those in the medical profession, but investing in making your practice a more pleasant environment improves the wellbeing of patients, staff and also makes your surgery more attractive to prospective GPs.
Amidst a GP recruitment and retention crisis, a sparkling, enticing and homely atmosphere could give your practice the edge it needs to stand out from the crowd.
Don't forget to follow us on Twitter, or connect with us on LinkedIn!