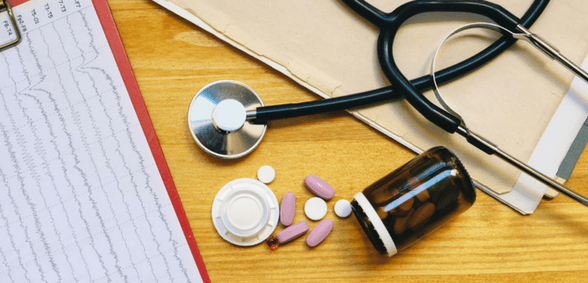 Excessive and erratic rises in service charges are having a destabilising effect on GP practices – and doctors leaders have pledged to take action to protect services and patient care
One GP practice faced an increase in fees of almost £100,000, BMA research has found, but NHSPS (NHS Property Services) and CHP (Community Health Partnerships) have been unwilling to engage with GP representatives to tackle the problem.
BMA GPs committee chair Richard Vautrey said the association has been trying to work 'constructively and positively' with the two organisations to resolve complaints from GPs but had made little headway.
He added: 'The BMA has been attempting to… resolve the escalating number of complaints from GP practices about excessive and erratic rises in service charges.
'It is concerned that unfair or incorrect rises could divert funding from frontline care and is having a destabilising effect on practices.
'Unfortunately, despite repeated requests, we have had no clear reassurance from NHSPS or CHP which explains why these issues have emerged or a commitment to resolve them.'
As a result of the impasse doctors leaders have written to practices seeking information on the issues affecting them and have issued a Freedom of Information request to NHSPS in a bid to create much-needed transparency on the issue.
The request asks a host of questions of the organisations about ownership of properties, procurement of services and invoicing – and particularly how they calculate charges for individual practices.
Doctors leaders have written to NHSPS on several occasions but have received no reassurance that unilateral changes to charging policies and incorrect charges on invoices would be tackled.
Service charges have increased drastically since ownership of premises passed from now defunct primary care trusts to the Department of Health – through NHSPS and CHP.
In response, a spokesperson for NHS Property Services said:
"We do not recognise the figure quoted. In many cases there has been no significant change in the total amount we have invoiced on a property. Changes to local subsidy arrangements by commissioners mean that some GPs are receiving bills for their own costs which were previously met by other NHS bodies.
"We will continue to work positively with the BMA, GP practices, commissioners and NHS England on this issue."
Don't forget to follow us on Twitter, or connect with us on LinkedIn!