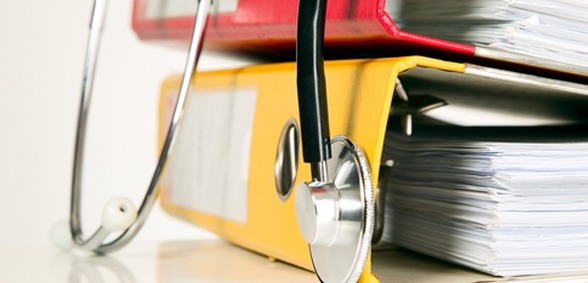 Doctors have renewed calls for patients' confidential health data to be protected as the government seeks to increase access to confidential data held by public bodies
The call comes in the BMA's response to an official consultation on secondary legislation under the Digital Economy Act 2017, a law about which it repeatedly raised concerns during its passage through Parliament.
The Digital Economy Act includes a contentious clause sets aside the established common law duty of confidentiality which has been built up over years by judge-made rulings.
This duty is an important legal safeguard around the release of identifiable patient records and provides a greater level of protection for medical confidentiality than the Data Protection Act alone.
The act aims to improve public services by freeing them up to bulk share the confidential digital records of the people who use them.
The Government spokesperson Lord Keen indicated in Parliament that they might want to bring health bodies within the scope of these powers to share data under the act.
'Health and adult social care information… could potentially be of considerable assistance in bringing benefit to individuals,' he said during the committee stage of the bill in the last parliamentary session.
'I acknowledge that we may wish to bring such bodies within the scope of these powers in future.'
The draft statutory instrument, The Digital Government (Disclosure of Information) Regulations 2017, appears to take this proposal forward by sanctioning the sharing of identifiable health information without patient consent, according to the BMA response, prepared by its Medical Ethics Committee.
Under its proposed provisions, GPs health bodies would appear to be permitted to share confidential data with a wide range of public bodies, for example, the police or local authorities – without the consent of patients – when they meet two of the criteria which define individuals as having 'multiple disadvantages'.
This would include, for example, patients who experienced domestic violence and ill health.
The BMA response warns that wide-ranging powers to share health information without consent risks undermining patients' expectation of confidentiality within the health service.
The response also points out that those members of society who are 'disadvantaged' should not have their medical records subject to lower standards of confidentiality than the rest of the population.
If patients lose trust in the health service's ability to keep their records confidential they could be 'understandably more reluctant' to access and makes use of services they need, it adds.
Read more about the BMA's work on medical confidentiality
Don't forget to follow us on Twitter, or connect with us on LinkedIn!