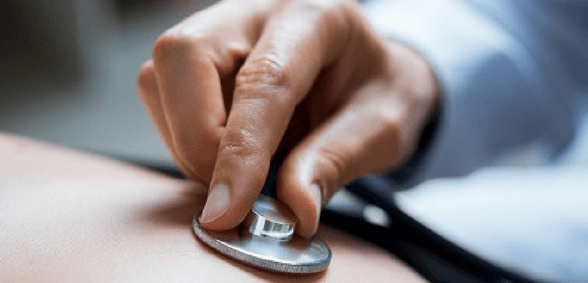 CREDIT: This story was originally seen on Gloucestershire Live
A pilot scheme to use 999 responders in place of GPs for house calls is doing well in Gloucestershire
Paramedics are being utilised in place of doctors for house calls, in an effort to save time for overworked GPs in Gloucestershire.
According to Gloucestershire Live, 999 responders are stepping in to cover house calls in parts of the county. GPs are forced to struggle with their workload every day, and attending house calls takes them away from their practice. Calling in to ill patients' homes is becoming more and more difficult to do.
Emergency crews are doing their best to combat this issue. Paramedics from South Western Ambulance Service NHS Foundation Trust have been visiting needy patients in their homes in Cheltenham and Tewkesbury already, as a pilot scheme.
Local GP and NHS Gloucestershire Clinical Commissioning Group governing body lead for Tewkesbury, Newent and Staunton, Dr Jeremy Welch, said of the project:
"The specialist paramedic home visiting service has worked really well.
"As paramedics, they are used to being in people's homes dealing with emergencies but these specialist paramedics have done extra almost like GP training on top.
"By having specialist paramedics doing the home visits we can get to the patients in a more timely manner and the feedback we've had is that people really appreciate the service they are getting."
South Western Ambulance Service NHS Foundation Trust specialist paramedic, Andy Grant, added of his own involvement in the pilot scheme:
"Ultimately it is about what is best for the patient and if we can treat them at the right place at the right time then they will be getting the best possible outcome."
Alongside this, the county will soon see even more healthcare availability: multi-million pound practice centre developments are underway in Gloucester, Bishop's Cleeve and Stow-on-the-Wold. Churchdown now has a new surgery too, and Cindeford will open a new facility next year if planning permission is acquired.
Dr Andy Seymour, GP and clinical chair at NHS Gloucestershire Clinical Commissioning Group, said:
"GP practices are working more closely together in local areas and are really leading the way when it comes to how they manage the growing demands on their services.
"We now have clinical pharmacists, paramedics, mental health workers and physiotherapists working out of a number of surgeries across the county to offer a wider range of skills and services.
"Patients are also being offered a wider range of appointments at evenings and weekends so they can see a GP more quickly and alleviate some of the pressures on practice staff."
 Don't forget to follow us on Twitter, or connect with us on LinkedIn!