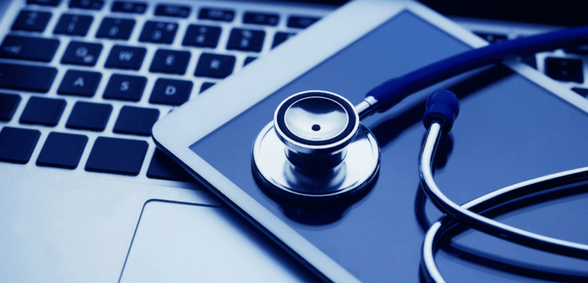 That technology will play a core role in the future of the NHS is an accepted fact – already it's opening up access to healthcare. However, it is those forward-thinking GPs and practice managers who will drive uptake and make implementation successful. Dan Worman, CEO of Refero, takes a view on online consultations and the possibilities
In primary care, GPs are under increasing pressure – faced with an aging population with increasingly complex needs. It's clear that change is necessary; the future of primary care must be technology-enabled.
Disruptive technology
In GP practices we've already seen that there's an appetite for disruptive technology – those technologies which significantly alter the way practices and/or the entire sector operate. Usually involving a website or app, online consultations increasingly serve as the first point of contact between a patient and a GP, improving patient access to care and making best use of clinicians' time.
While there's been controversy surrounding services such as GP at Hand – the free NHS service powered by Babylon – the model has demonstrated the desire for digital-first services from both patients and forward-thinking GPs and practice managers.
Patients who signed-up to GP at Hand were automatically deregistered from their GP practices – an issue in itself – but then, because of the way funding is allocated, as registration numbers declined the model destabilised rather than disrupted the traditional models. However, what GP at Hand demonstrated was the appetite for a revolution in the way patients want to access primary care going forward and, moreover, GPs' willingness to embrace technology to harness new care models. So, where do we go from here?
Revolutionising access to care
Today, patients are able to sign up to an online service and send/receive messages to/from their GP practice. However, the real value comes from the clinical engagements – that is, the potential for patients to enter their symptoms into an app or web-based portal, be directed to links to find out more and then be triaged with red, orange or green flags determining next steps.
Currently, many online consultation services end there. Because very few platforms on the market today offer virtual appointments, the engagement reverts to the well-trodden and offline pathway. Take eConsult, for example; it allows patients to submit their symptoms and offers self-help information, signposting to services and a symptom-checker. But, if an appointment is required, it's back to the GP practice for a face-to-face consultation. There is, I believe, a vital piece of the jigsaw missing.
The final piece
There's a real appetite for virtual appointments in the market. Across the board, patients are looking for more agile access to their GPs and many primary care providers are keen to harness the power of technology to drive efficiencies – so why close the virtual door after initial online engagement?
We believe the ideal solution is one platform that enables GP practices to pick and choose from a catalogue of services that they might wish to trial or introduce. We like to think of these services as being like a bag of marbles – you could pick up a small one representing basic online engagement or a larger one representing virtual appointments or even signposting.
Practice-to-patient
Patient-facing technology is a key part of helping ease the pressure on GP practices; we believe it could – and should – go above and beyond that to help join the dots between primary and secondary care on the journey towards integrated care.
Looking forward, it is expected that these one-to-one engagements between patient and GP could become one-to-many – involving secondary or specialist care providers. This would enable GPs to seek advice and collaborate with healthcare providers outside their practices.
To achieve this, Clinical Commissioning Groups need to take a more holistic view when it comes to procuring services. They need to avoid siloed solutions which meet one need only and, instead, focus on solutions that can be rolled out regionally, within their Sustainability and Transformation Plan (STP) footprint areas.
Don't forget to follow us on Twitter, or connect with us on LinkedIn!