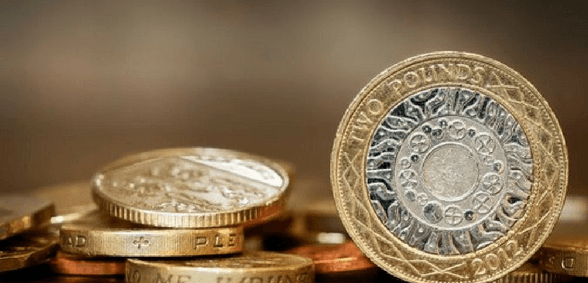 CREDIT: This story was originally seen on BMA.org.uk
A pay rise for doctors all over England has been met with criticism, as the increase fails to match the recommended amount
The government has announced that doctors across England are set to receive a pay increase, but it is expected that doctors will, in fact, react poorly to this as the increase is below what the Doctors and Dentists Review Body (DDRB) recommends.
As of October, junior doctors will see a two per cent rise in wages, as will GPs. Consultants will receive a 1.5% pay rise, with an additional 0.5 linked to clinical excellence awards.
Staff, associate staff and specialty (SAS) doctors will receive a three per cent wage increase.
GPs may see a further one per cent added to their pay rise as of next April, and their pay increase will be back-dated to April this year. Junior doctors, consultants and SAS doctors' pay rise will not be back-dated.
The DDRB had previously recommended that the GP pay rise should be four per cent, with 3.5 for SAS doctors. Junior doctors are the only group receiving the amount the DDRB suggested.
Anthea Mowat, representative body chair for the British Medical Association (BMA), said that doctors will be angry and disappointed with the announcement – and rightly so, she believes.
Mowat also thinks that the lower-than-expected pay increase will negatively impact morale at a time when doctors are already struggling with stress levels.
She said:
"At a time when the NHS faces severe shortages of doctors across all specialities, it beggars belief that the ministers have failed to recognise the contribution declining pay has had on the ability to recruit and retain doctors and the significant damage to morale.
"It is truly astonishing that the UK government has chosen to ignore the already insufficient recommendations of its own independent pay review body and to then compound the misery that this will cause for thousands of our hard-working members and their families by refusing to backdate what will be an inadequate pay uplift.
"Just last week the new secretary of state for health and social care talked about how 'heart breaking' it was to see how 'undervalued' NHS staff feel. Considering those words, doctors in England will rightly feel anger and disappointment that sentiment has not been matched with action.
"Since 2008, doctors have experienced the largest drop in earnings of all professions subject to pay review bodies, with consultants seeing a 19% fall in pay, junior doctors 21% and GPs 20%. The effective pay uplift this year for some doctors will be as little as 0.75%, which will be widely seen as derisory.
"Today's announcement, coming at a time when understaffed and under-resourced hospitals and primary care services are having to manage unprecedented levels of patient demand, will only make a bad situation much worse."
 Don't forget to follow us on Twitter, or connect with us on LinkedIn!