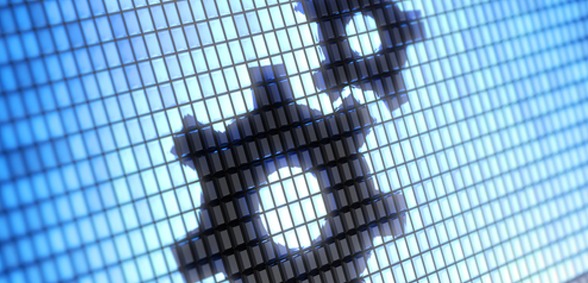 Credit: This story was first seen on The Telegraph
Patients are being urged to stay away from GPs amid fears of a 'meltdown' as a result of the global cyber attacks, The Telegraph reports.
It comes amid warnings that the crisis could spread to other sectors, with a wider 'escalating threat' as millions of workers switch on their computers.
The director of Europol raised fears that the cyber attack that has hit NHS services and global businesses "will continue to grow" as people return to work after the weekend.
The head of Britain's National Cyber Security Centre echoed the warning, raising concerns that many existing infections may yet to have been detected, and others could spread within networks.
He said the crisis could develop "at a significant scale" in coming days.
The leader of Britain's family doctors urged patients without appointments to stay away from GP practices at the start of the week unless their need is urgent.
Dr Helen Stokes-Lampard, chair of the RCGP, said the attacks, combined with precautionary measures, have had an "extensive impact" on GP practices, some of which are likely to struggle.
Last night, she said: "The concern is that on Monday morning the appointment system may not be working, some places may not be able to access routine results, even the phone lines in some cases may not be working."
"If it is routine we are saying please leave it a day or two – if you are urgent we will prioritise but if not please give us a couple of days," she said.
Urging patients to stay away unless their need was urgent, she said: "We are saying to the public, please bear with us.  "The system may be compromised, but if you are urgent we will prioritise; if it is routine we are saying please leave it a day or two."
If phone lines were not working, patients in need of urgent appointments should make their way to surgeries to seek them out she said.
However, the leading GP said the situation across the country was unknown, with no central data  held on which operating systems were run by surgeries, or the extent of the impact.
Many practices would have tried to carry out security updates over the weekend, she said.
But there remain fears that the true damage could become clear as thousands of doctors try to log on.
"In some cases computer systems will have been patched over the weekend but what we are frightened about is everyone logging on and there being a massive drain on the system as every computer is updated," she said.
Health officials have urged the public to use the NHS wisely, and said anyone with an appointment at a hospital or GP surgery should attend unless given specifically told not to.
At least 47 NHS organisations have been affected by the crisis, with thousands of operations, tests and appointments disrupted as screens went blank across the country.